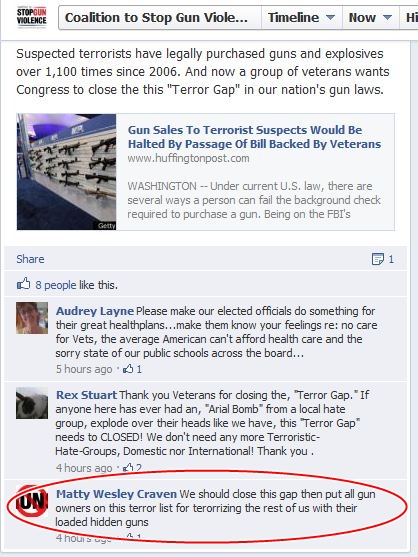 If they could find a way to place Gun Owners in the flawed Terrorist watch list, they wouldn't think twice about it. The Bill of Rights is optional when it comes to us according to their flawed thinking but little they know about tampering with Rights; somehow they have the blind belief that if such selective application was to happen, they would be insulated somehow.
What really pisses me off is that we must fight the good fight not only to keep ourselves from being steamrolled but we have to save them too.
And we will not get a thanks from them either.