The Coalition to Stop Gun Rights Violence gushes all over this article by Cliff Schecter.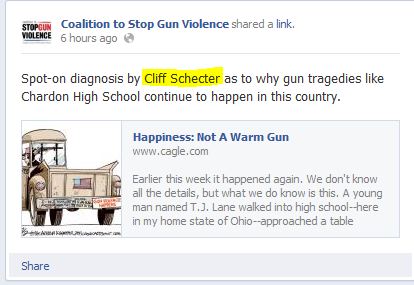 I went to read it and saw the expected rants, I was not expecting this: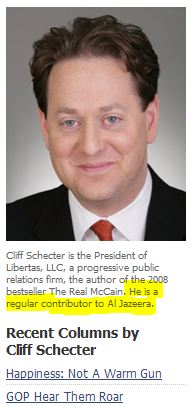 No, it is not a photoshop or a joke.
I guess Cliff likes to sleep with the enemy and CSGV changes the bedsheets.