If it is any indication, the followers of the Coalition to Stop Gun Rights Violence are not the brightest color in the Unicorn Farting Rainbow.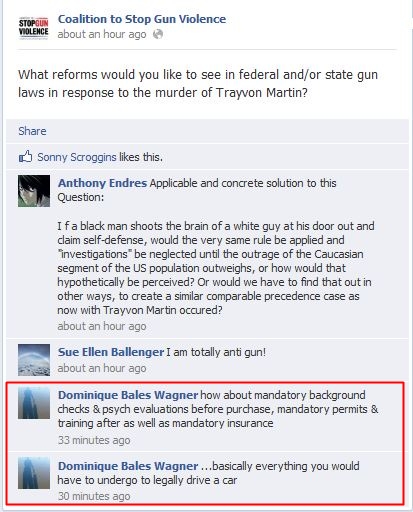 I wondered what state demands background checks and psych evaluations to drive a car, so I checked her info:

Arizona does not require all that crap to get a drivers license. What truly amazed me is that she went to Rutgers Law which is supposed to be a good law school. And yet Ms. Wagner has not figured out the laws of Arizona regarding the issue of a Drivers License. Tuition at Rutgers Law is $34,010 for non-resident, do I smell another wasted student loan here?
But I would like to recommend Ms. Wagner to Ladd & Co. so she can be part of their legal team,