The Coalitio to Stop Gun Rights Violence is having one of its artificial fecal fits over a hoodie sold by the NRA.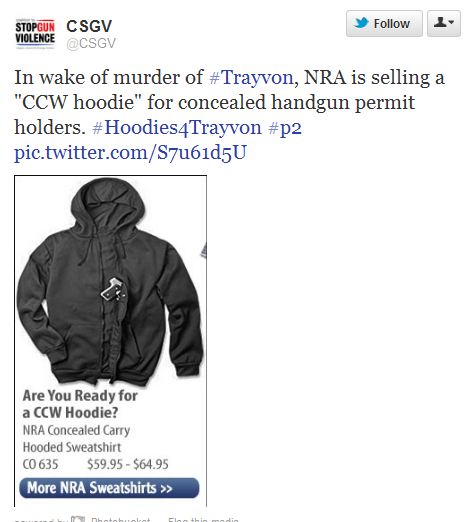 Now, do notice the use of "In Wake of Murder of #Trayvon" to make it sound as if the NRA just placed this product in its catalog in celebration of the killing of Trayvon Martin although Apparently this items has been available for quite some time in the NRA store.
Of course, if we were to say that the CSGV's "Lincoln Hoodie" is just a way to make money out of the corpse of Trayvon and all the victims of gun control, we would be called "Extremist" and "Insurrectionists" right?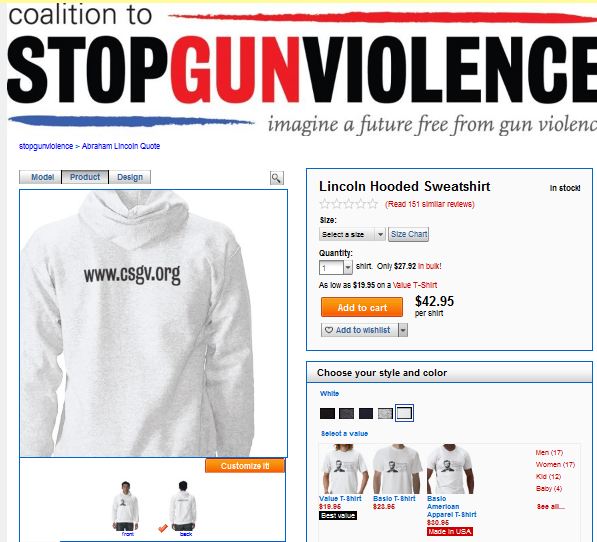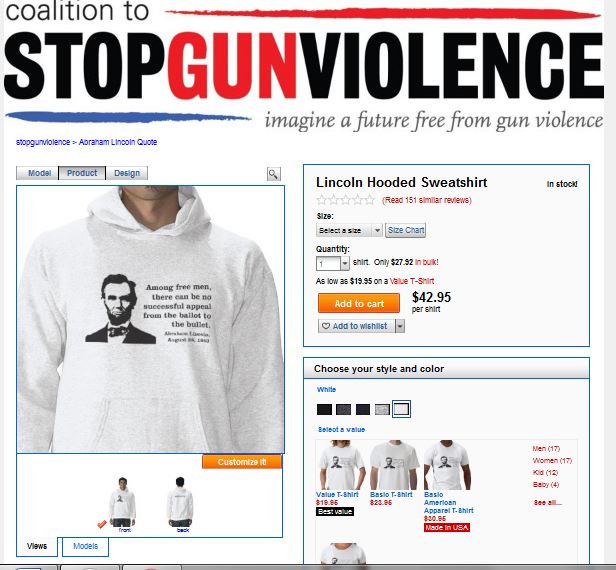 Oh well….