CSGV has been trying to beat the race card while Zombie Tweeting the NRA Annual Meeting.

At the same time they are posting this, guess who was giving a speech?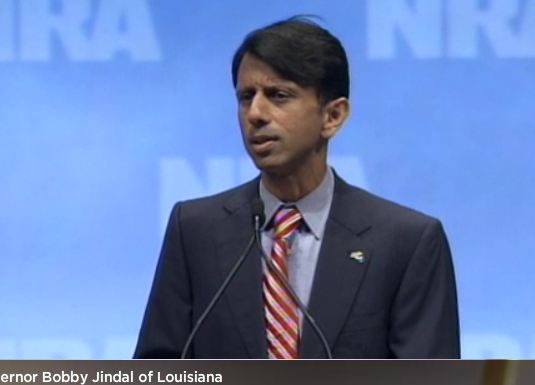 Apparently Gov. Jindall is really white Cajun with a very deep suntan.
CSGV, don't say I never gave you anything. Click here to help your vision problem.