I am an unrepentant Book Junkie. Although I try to pace myself, I usually end up re-reading my favorite or important books. As a matter of fact I just finished once more with April 1865, The Month That Saved America. Honor founded this Country and Honor saved it.
I'll be licking my chops with these two books. I'll let you know later how they fare.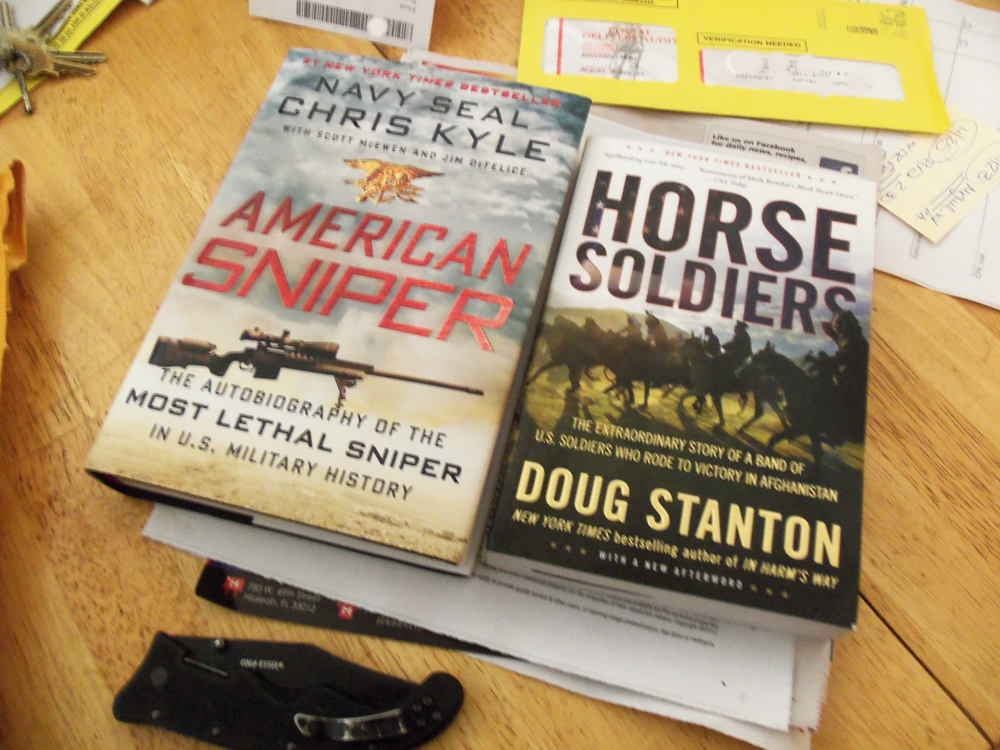 Really quick about why Horse Soldiers interested me: I find fascinating that the first great war of the 21st Century and perhaps the most technological ever fought started by soldiers on horseback and practically living off the land.