No, seriously. This is what the Coalition to Stop Gun Rights Violence just posted in Twitter.

One more piece of evidence showing that Ladd and Company really do not give a crap about people, just their cause.
PS: Yes, three idiots retweeted.
UPDATE: My reply to them in Twitter caught their attention…albeit the wrong way.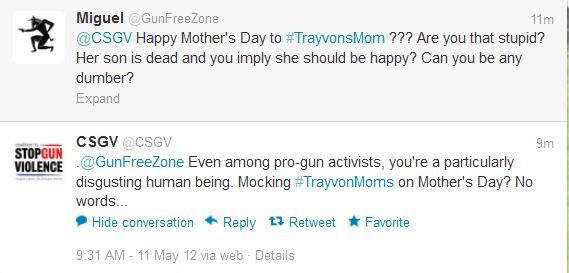 You point out the egregious mistake and it is you who is mocking. But I guess somebody called the Intern and told him/her to change the idiotic Tweet. This is the newly re-released version:


I do hope CSGV does not involve itself with Jewish Culture. I would hate to see them tweeting in Holocaust Remembrance Day "Today is Holocaust Remembrance Day. Mazel Tov!"