Google has blocked any firearm and knife result from its Shopping Search Engine citing:
4) Google Shopping should be compatible with Google's brand decisions. Google Shopping must be compatible with company brand decisions. Our company has a strong culture and values, and we've chosen not to allow ads that promote products and services that are incompatible with these values. In addition, like all companies, Google sometimes makes decisions based on technical limitations, resource constraints, or requirements from our business partners. Our policies reflect these realities.
So this is against their strong culture and values: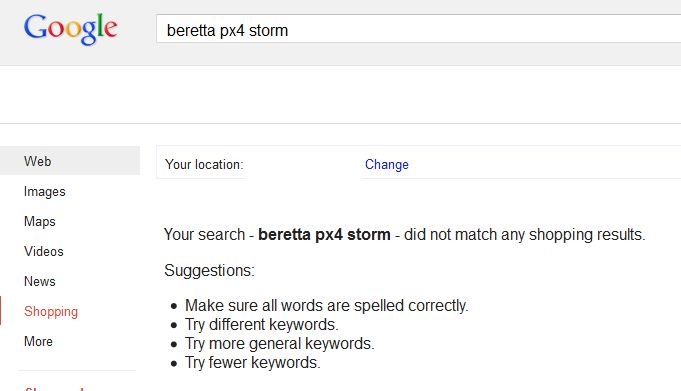 Yet this must be a common place item in Google's Family households: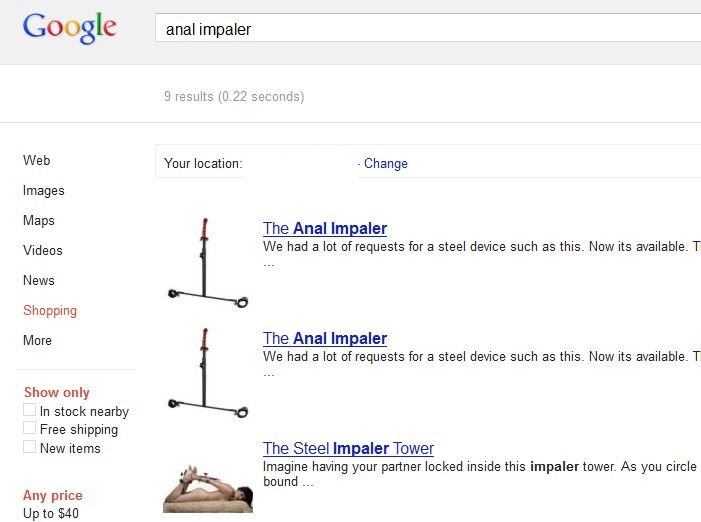 Apparently the ability to anally rape yourself has a higher cultural value than being able to defend yourself. Then again Google is based just over 35 miles south of San Francisco which might explain the selection of items for sale.