Days of Our Trailers is confused. After careful wait and examination, his Evil AK has neither given him desperately urges to kill innocent people nor gone on its own and start a massacre.
I decided to test mine: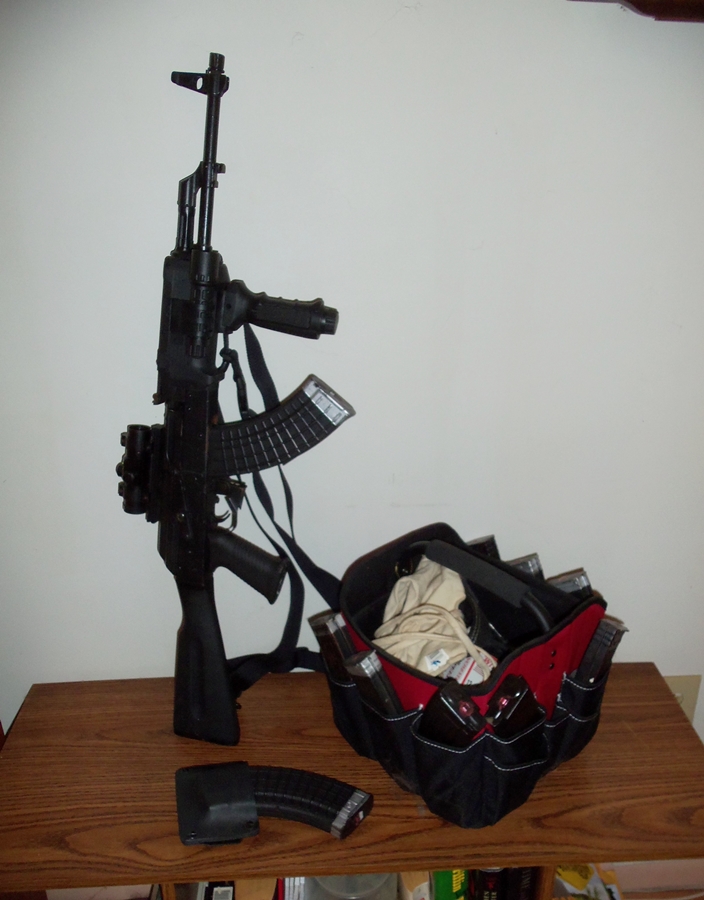 Let's see…. Evil Pistol Grip? Yes times two. High Capacity Magazines? Yes. "Telescopic sniper" 1x red dot sight? Yep. Bayonet Lug? Yeah! (Although I have no idea where I put the bayonet.) Ammunition? Hell yeah!It's even have a light! ZOMG!
I feel…. I feel… kinda embarrassed. I haven't shot this baby in a while actually. But Murderous thought? Nope. And it is either broken or well behave because it has not moved at all neither shot anybody.
However, I implore you, check your own EBR (Evil Black Rifle) and make sure it does not take over your mind or has sudden urges to escape your house and start a life of crime.
Voodoo "Assault" Guns: Because Antis actually believe that crap.
UPDATE: After 2.5 hours the only urge I had so far is hunger… and took care of it without having to kill anybody. <BURP>
UPDATE 2: I feel…. I feel…. like a nap. Still no murdering urges after almost 4 hours.
FINAL UPDATE: I fell asleep in front of the EBR for several hours. I did not have dreams of mayhem against my fellow humans and the rifle did not attack me. I don't think it even move. I can only reach one conclusion: My gun must be broken!