This one I found in the Bass Pro Shop flyer that arrived in the mail.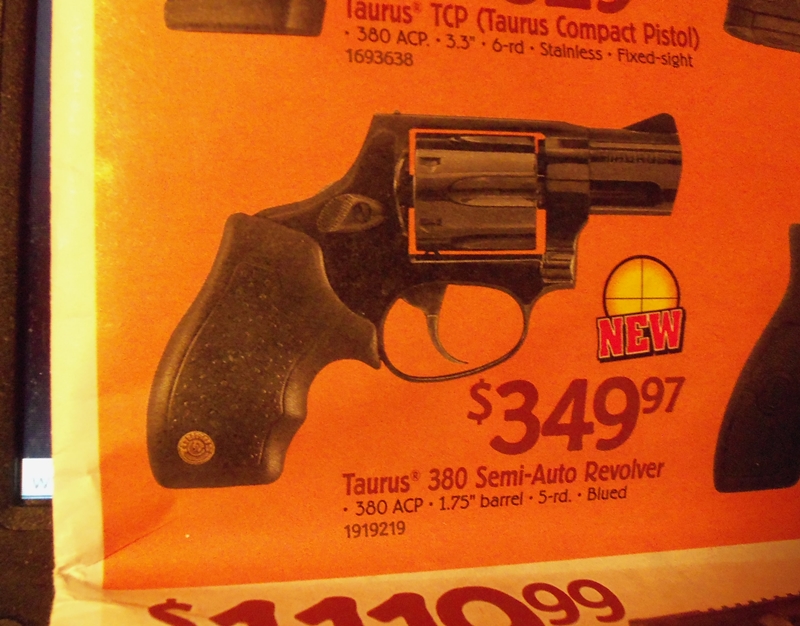 As stupid as it sounds, I checked the Taurus USA website for the Taurus 380 Semi Auto revolver for lefties (Hammerless) and I did not find this wee particular model anywhere. I know, but this is the company that came up with The Judge, right? Anything is possible but more likely somebody in the Bass Pro Shop Marketing division had way too much fun with Photoshop and a pic of a Taurus 856.
I am saving this flyer…. It may become a collector's item 🙂
UPDATE: Well, there is a .380 ACP revolver just not in semi auto but DAO. The 380IBULB found in the Taurus Catalog.
The Taurus Mini Revolver in .380 ACP delivers Taurus' exclusive 5-shot cylinder, soft rubber grip and low profile sights. Its small size and lightweight frame makes it a perfect choice for law enforcement professionals or for concealed carry.
.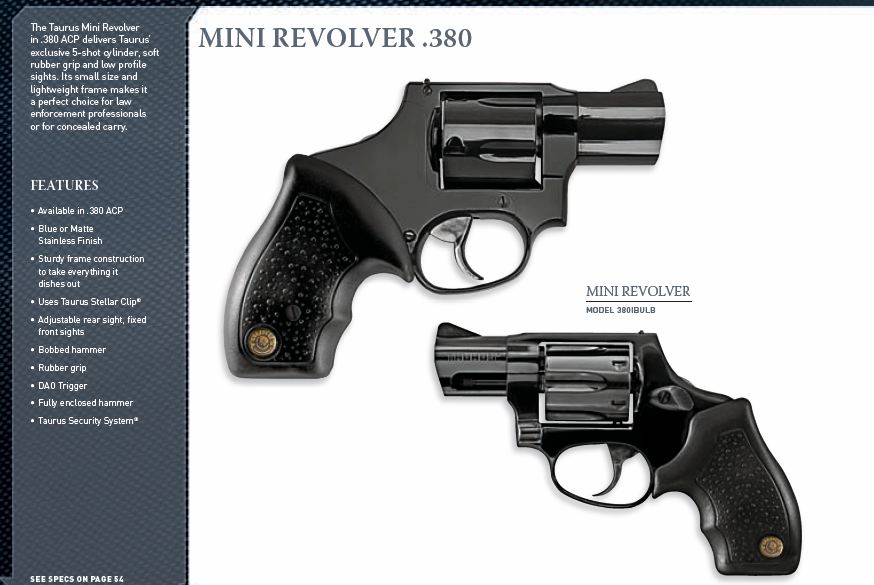 The question remaining is… why?
Hat Tip to BornLib