When I say that the Coalition to Stop Gun Rights Violence is composed of mentally sick puppies, I am not being facetious. Three people are dead including the shooter and a police constable in College Station, Texas and CSGV and its minions go on an immediate blood tapdancing:
Now compare that egotistical self absorption with the comments from PoliceOne.com.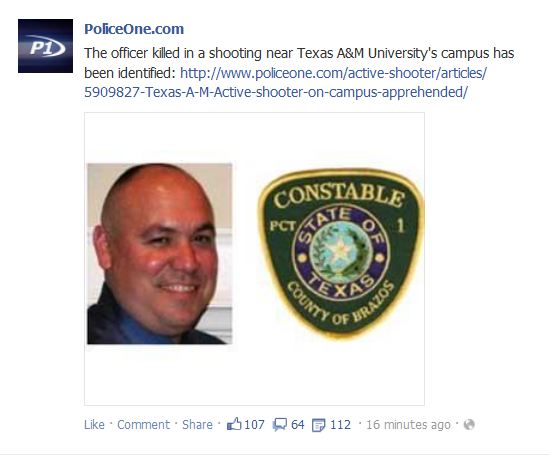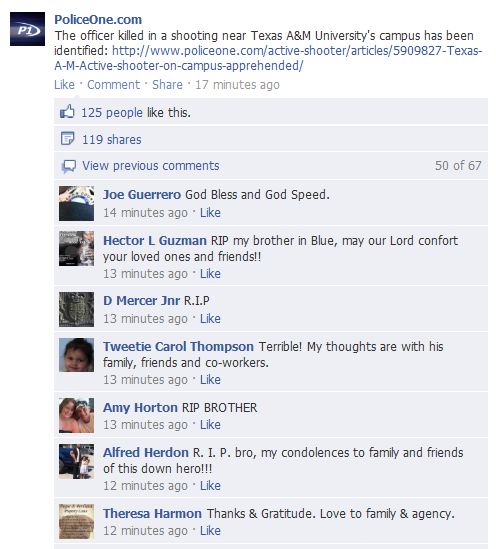 At time of the screen cap of PoliceOne, there were 67 comments, not a single one even remotely mentioning politics. If one group may have the moral high ground to say anything would be a site dedicated to police officers, yet the focus was on the fallen officer and his family, not the politics.
But CSGV cares…right. I have seen vultures show more respect for corpses.