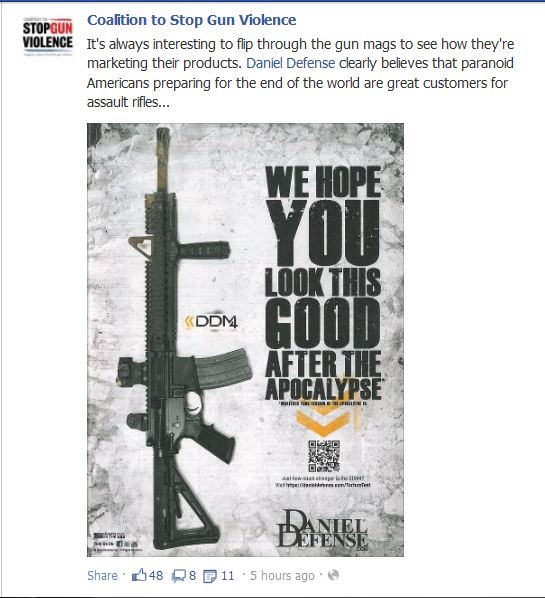 I forgot who said Antis are a bunch of humorless people, but he/she couldn't be any more right. How can they live with themselves? Do they even have a family? If I constantly were that pissed-off/humorless/scared/whinny, SWMBO would have left for greener pastures long ago and I'd have a pile of clothes to launder piling up in the living room.
You cannot be living in that constant state of mental poison and sharing it without killing your soul. Maybe that is why our numbers keep growing: we offer a chance and a bit of fun. Who has not taken somebody to the range for the first time and see them smile after they get some rounds on paper?
One more reason why we win.