Caught this one last night: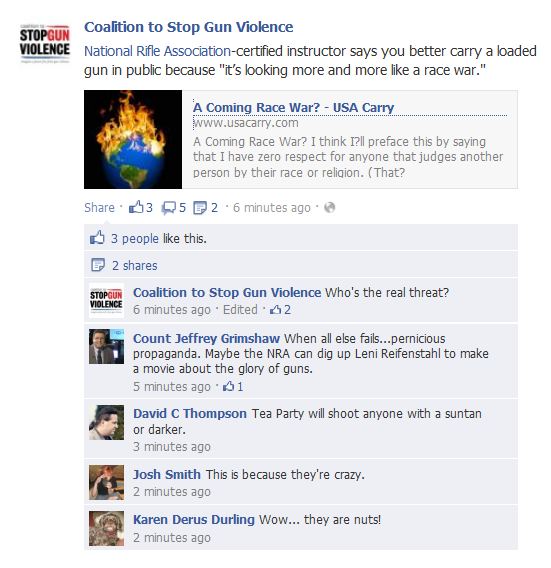 These idiots probably did not bother to read the article. They read the title, saw it was in USA Carry and defaulted to the Gun Owners are Racists mode. The sad part is that some of the comments are the ones exuding bigotry but that is not unusual.
Are there idiots in the extremes looking for a racial war? You have to be either living in Disneyworld or a certified idiot to say no. That some of those idiots will attempt to get something started? I have to say it is a distinct possibility because there are always morons playing bi-color baccarat with the race card.
If I were a betting man, I'd lay cash for something to happen in Central Florida during/after the Zimmerman Trial. Both set of idiotic race baiters will congregate there, one will do something stupid to the other and the fecal matter will hit the Tropical Depression. And both sides will say: "They started it!"
And just remember you do not have to take crap from either side. Politely remind them to go away and if they do not….. be polite.