This was a quick yet insightful Twitter exchange this morning: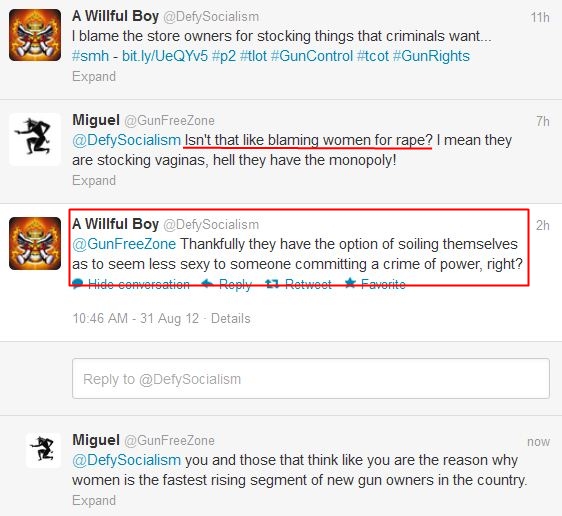 I am still amazed that there are morons walking this planet with that kind of invalidated thinking. I am guessing his knowledge of the female anatomy leads to believe women can urinate and defecate on command and they are more than willing to do so because it is a 100% guaranteed or your money back way to repel "someone committing a crime of power."
Either that or the history in his internet browser is filled with sites I don't even want to think about. One thing I can be sure of: I doubt he has spoken with a rape victim.