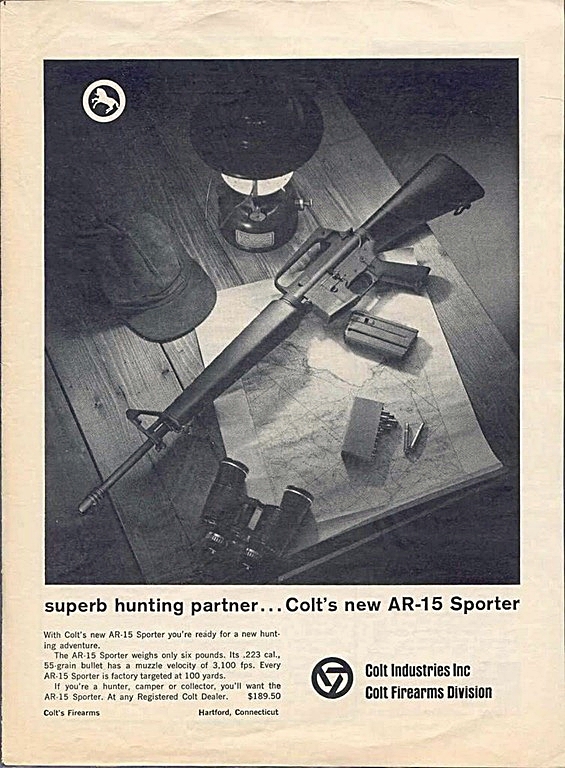 The AR-15 was first sold to the Civilian market. Later it was picked up by the military, initially by Air Force General Curtis LeMay who had them used for the SAC Airbases guards.
So peoples! Drop your War designed Mauser-type hunting rifle and pick up a gun for Civilians like a trusty AR-15!
Oh yes, check the price. Kleenex box is right next to you.