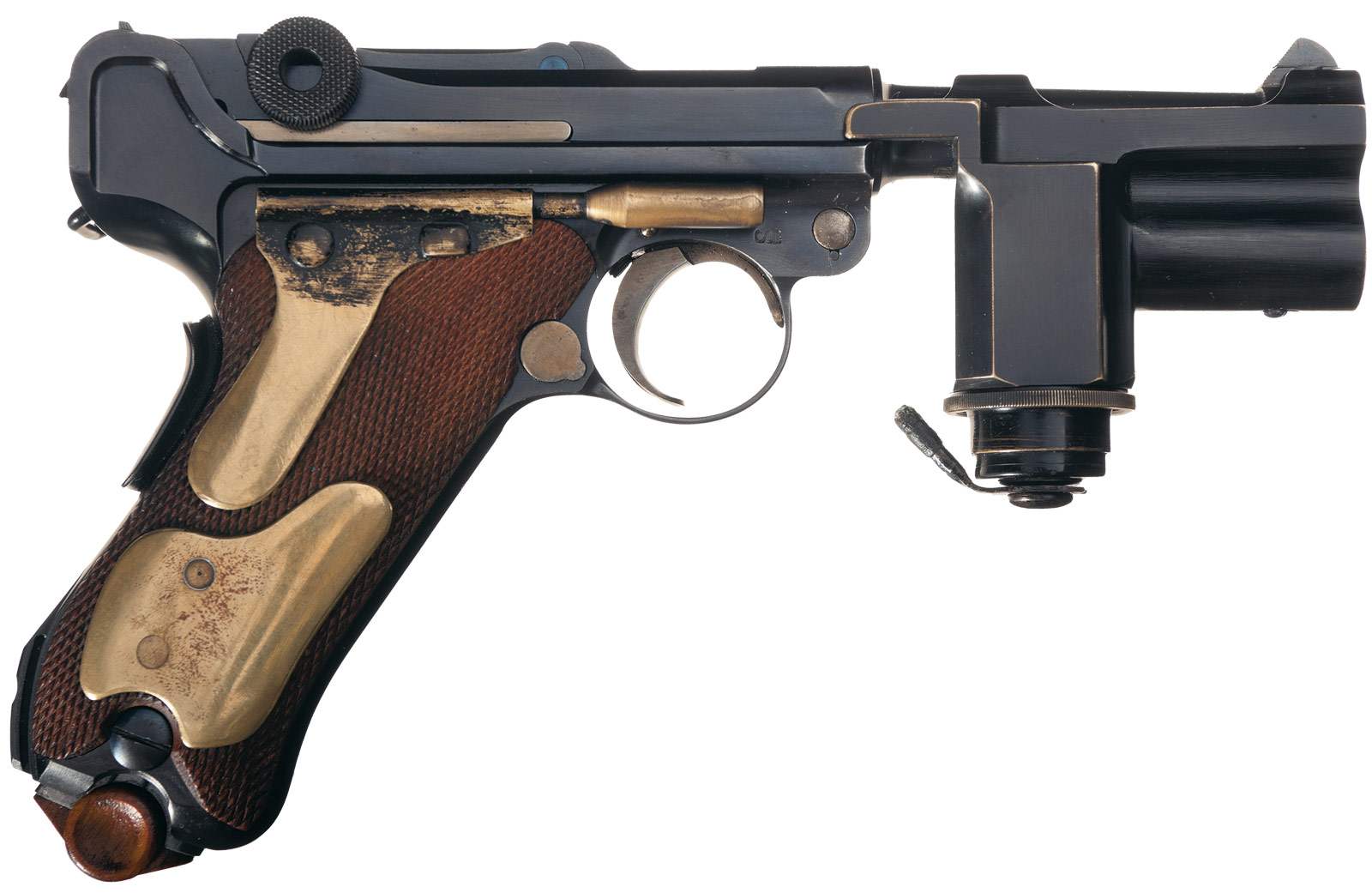 According to the auction page, it is a Hitler Guard Luger pistol.
The pistol comes with a unique and very unusual precisely machined anodized brass flashlight made to slip over the end of the barrel with about 3/4 inch ears that fit over each side of receiver and rest on receiver rails.
Estimated Price: $75,000 – $150,000 and it was sold. I wonder what was the winning bid.
The fight to fight at night is older than we think.