The Improvised Munitions Handbook is a popular item among our military.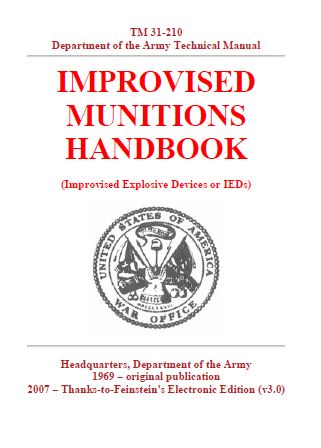 And since it was paid by the taxpayer and published by our government, it must have CSGV's Seal of Approval, right?
DISCLAIMER: The links provided in this post are for information purposes only. Information is power. However, if you choose to be an idiot with the information provided here, you are on your own lonesome and should take it like a man…or woman.