Perhaps you have seen the news or blog posts about this sign: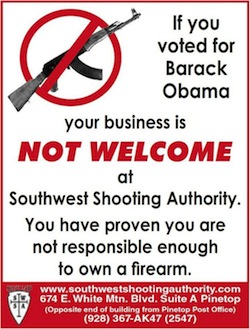 Some news outlets have made some hash out of it, but most everybody has chuckled at it since it is pretty much impossible to determine who voted for who….unless you are stupid enough to walk in the gun store announcing the fact while wearing Obama memorabilia.
Yet, it never fails that somebody will get their unterhosen in a bunch about the subtle discrimination.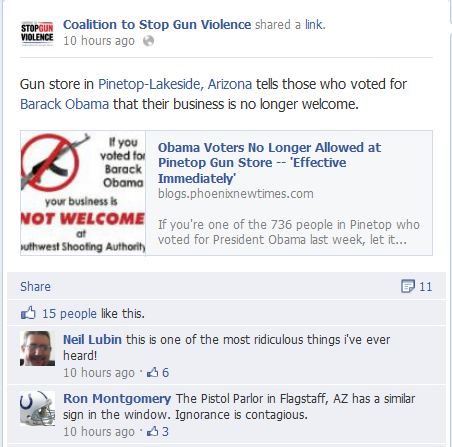 So, are we outraged about guns being sold but we are also outraged that they are not being sold?
That is the problem with irrational & emotional thinking: you get to taste your tinea pedis more often than not. But that is par for the course with the likes of the Cult Coalition to Stop Gun Rights Violence.