Posted just a while ago in Facebook: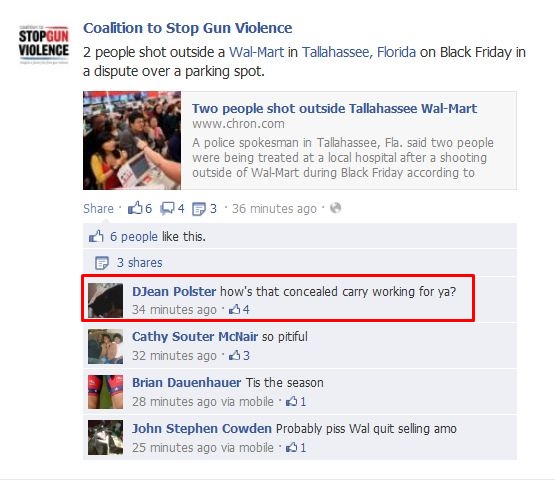 If we delve into the news story itself, we find out that two people were arrested for the incident: Earl White III and Tiffany Leanne Yancey. Mr. White is a felon on parole according to the Georgia Department of Corrections and Ms. Yancey who shows an arrest for firearm possession by convicted felon. Basically both are legally prohibited from even touching a gun yet that did not deter them. But for the Cult to Stop Gun Rights Violence, the solution to this problem is make sure I am unarmed at my local Big Box Store.
And to DJean Polster: Concealed Carry is working pretty good in Florida, we should be damn close to the one million active licenses any time now. And before you start shooting your mouth (see what I did there?) you may want to do a little Google Search and figure out the legal status of your examples.