Via Jacob, the decision can be found here. The decision will be appealed. In the decision they kind of dabble in the history and tradition argument

via Second Circuit Upholds Sullivan Law | Shall Not Be Questioned.
And a bit of history in this link from the NY Post and also the pic below is quite illustrative: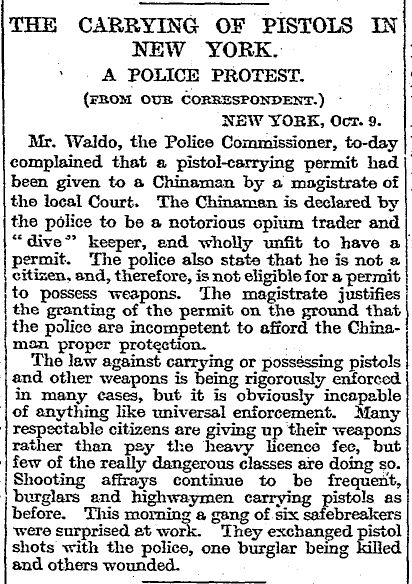 Rhinelander Waldo was the NYPD Commissioner from 1911 (when the Sullivan law was introduced) till 1914 when he was fired by the incoming Mayor.