Stole this photo from SimplyAboutGuns.com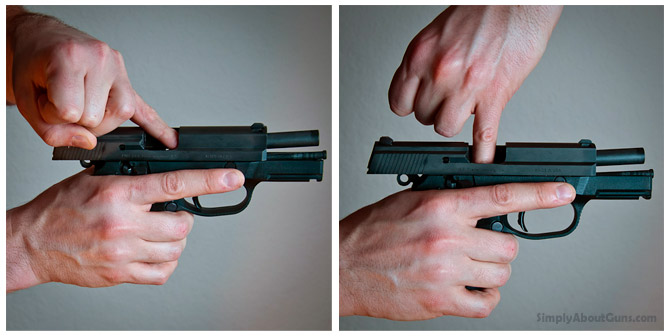 Am I the only one that feels this way of checking a gun is unnecessary and may end up with a purple nail? I have seen people doing this with the index finger too which I do find silly because even if it is the finger from your weak hand, you wanna keep it uninjured.
My opinion is: If it is dark enough that you can't see the chamber, maybe you shouldn't be messing with it in the first place.
Thought?