Feeling a it burned out so I am going light on the brain pan.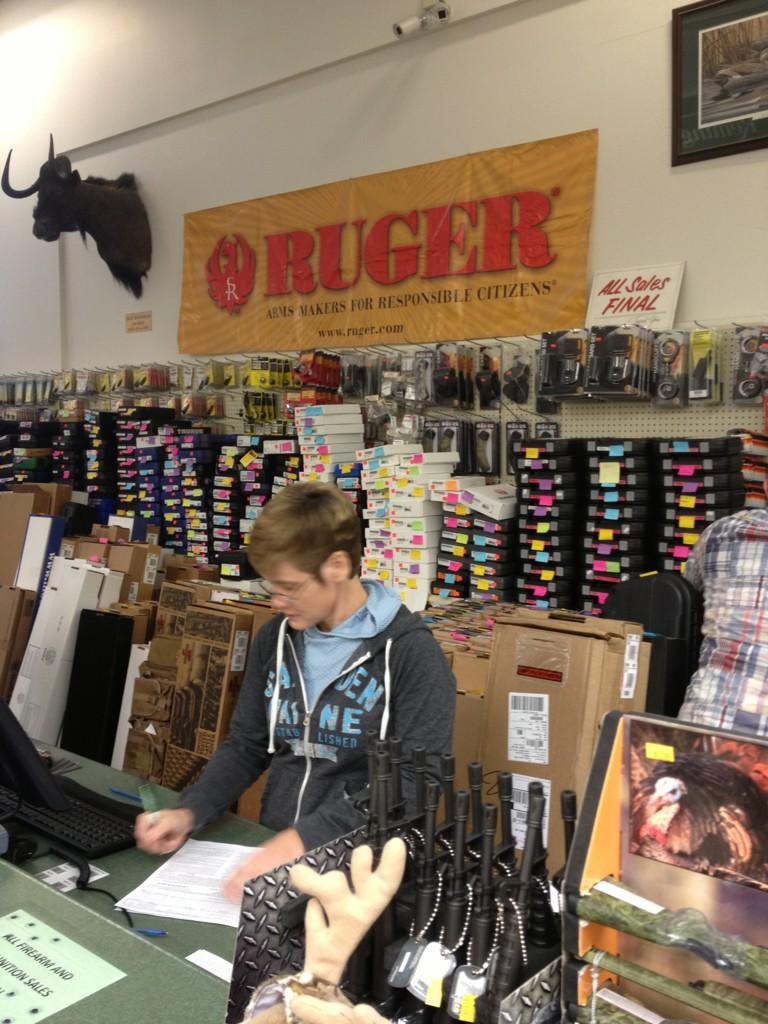 Specialty Sports gun shop in Colorado Springs. You see all them gun boxes in the background? SOLD! Pic taken yesterday. (Source: Twitter)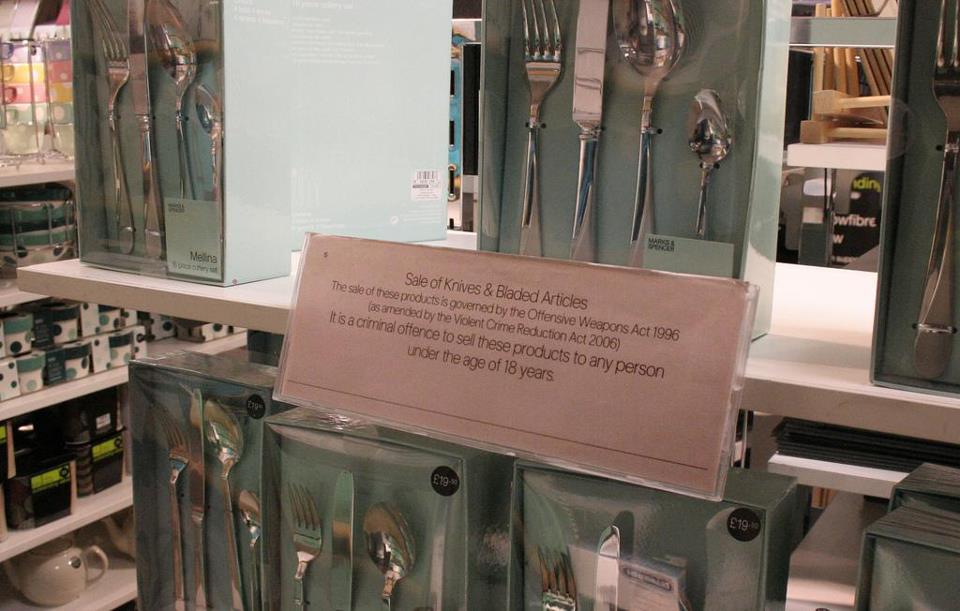 Sign in a store in Jolly Old England. If you happen to bump into Piers Morgan, just go ahead and give him a well deserved wedgie. Don't worry about damaging his testicles, you can't hurt what he does not have.
-In other news, Cheaper than Dirt said UNCLE! Back to selling guns (via Say Uncle. You see what I did back there?)
– Michael Bane's podcast always treats us to some weird music that I am not particular into. But on the last podcast I have to admit the closing song was from a band unkown to me and…damn they sound good! Buena by Morphine.

I'll probably be back later.