I posted about GSGV and CREDO a while back.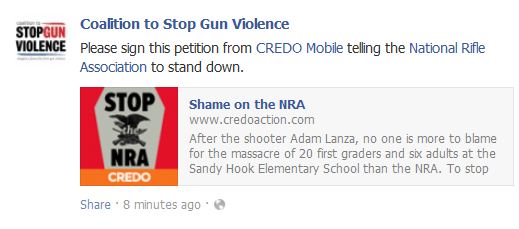 I just happen to notice in the CSGV Facebook page that they want to turn in their petition to the NRA to "stand down" (Shut up, no First Amendment to you!) at today's NRA's Press Conference. So who is this CREDO people? A Progressive Cell Phone service reseller. Yep, a cell phone company based in San Francisco. You may want to read a Progressive's take on them, does not look too good.
And, this is what it looks for them tomorrow if all attend the protest: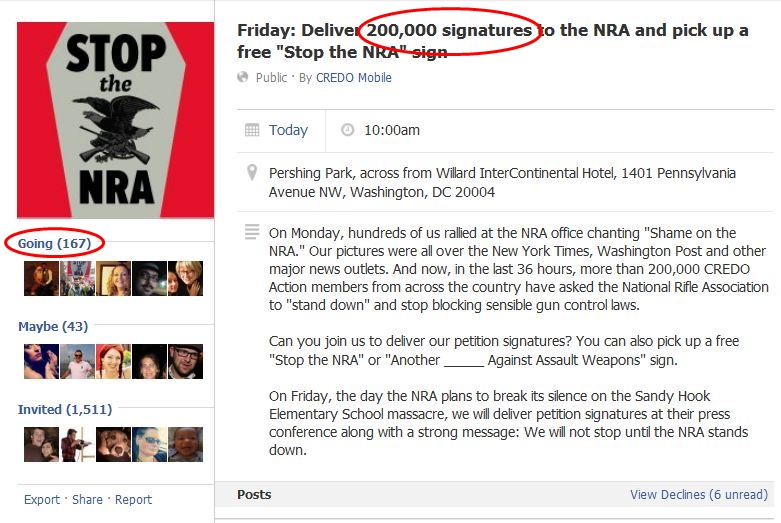 Don't worry, TV station will make it look like a cast of thousands!