Twitter discussion about arming teachers at school. I do hope this person was lying, if not let's make sure he/she does not get near a kid armed with a gummy bear.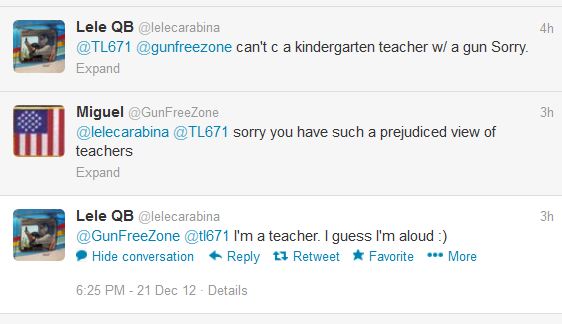 This next one goes to the Dremmel Files. No tooling was used in the desecration of this gun, but close enough.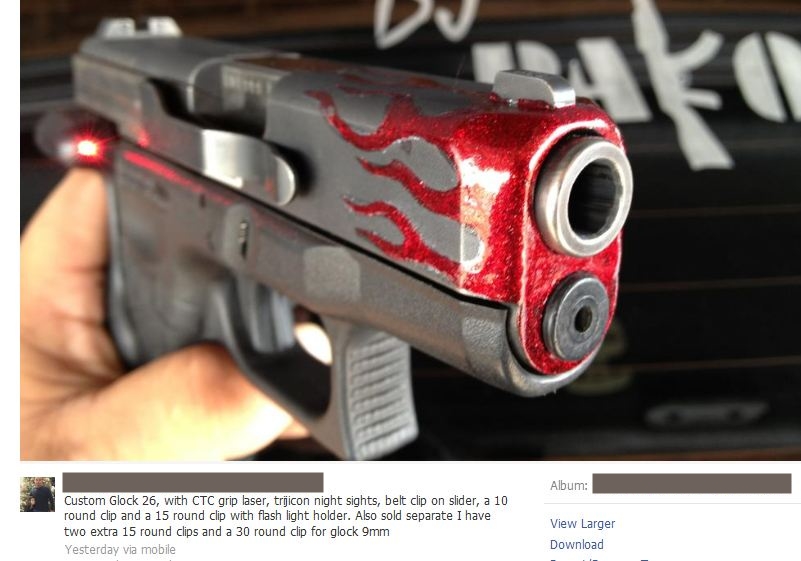 According to the owner, it is painted with naiI polish, we remain unsure of the why. I recall there is a famous S&W M&P with blue flames somewhere in Northern Florida….
And this was Jamal's last Facebook upload before the tragic end.