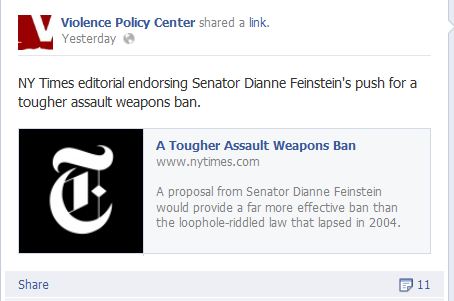 This is as close as any of the Gun Control groups has come to support the new AWB ban. Nobody yet has come forward and publicly give it 100% support probably because we are talking about political toxicity levels that may require EPA Superfunding to clean.
One of the VPC followers pointed to this White House Petition: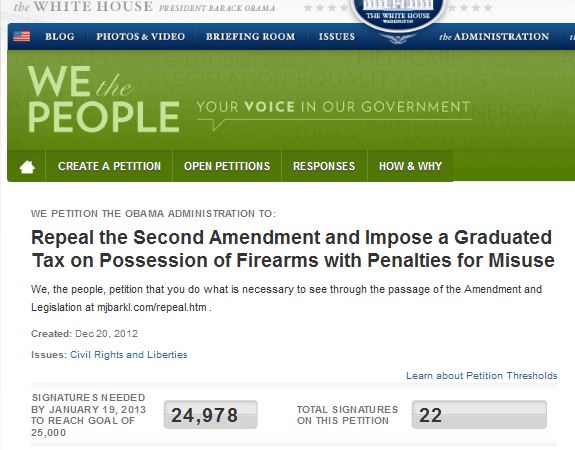 Nine days later, the petition has managed to collect 22 supporters in 9 days. But yet they believe they are the majority. A petition for President Obama Issue Executive Order Making White House, Federal Buildings and Events Gun Free Zones (The executive order will establish the White House, all federal buildings and federal events as gun free zones and all federal security personnel will turn in their guns) has gathered 4,508 since it was open yesterday. But allow me to add insult to injury with another White House petition: Allow the import and sale of Kinder Surprise Eggs in the United States. It has gathered 187 signatures in 3 days.
'Nuff said.