"What happens when the criminal goes to knives, Al?"

Sharpton replied:

"Then you deal with knives. The same thing as if you have a head cold and the same thing you do if you have a head cold and the cold is gone and you have a headache. Then you take headache medicine. The job of society is to deal with whatever problem confronts it."

via Al Sharpton: Knife Control Will Follow Gun Control Legislation [Video].
A Gun Control Advocate let it slip his/her distaste:

Well, we all know how well Violent Crime is being controlled in England, right? They are hip, cultured & sophisticated that Knife Control is not an issue: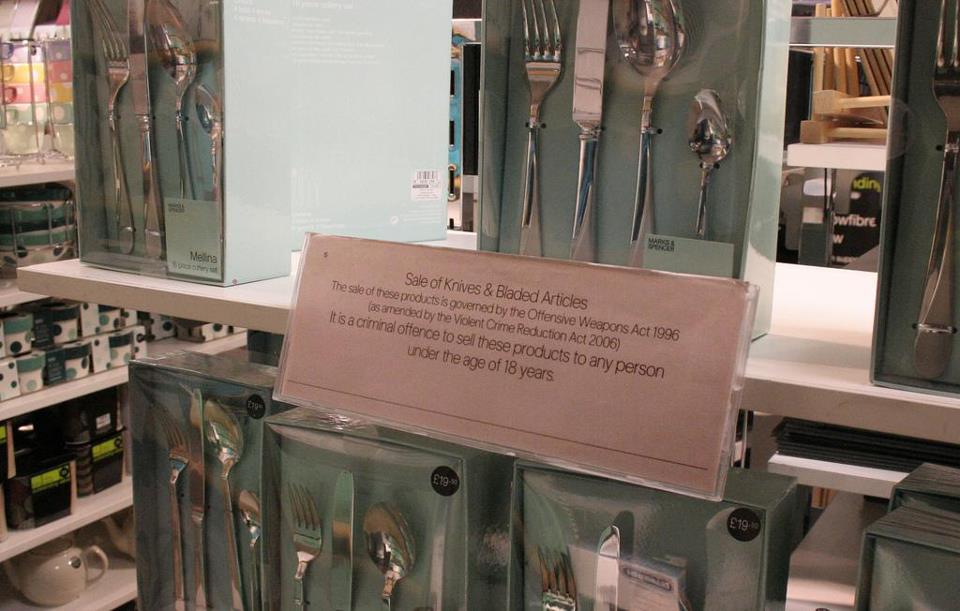 Only the land of Piers Morgan would have signs restricting the sale of silverware.