So fresh from the Brady Facebook page it is still dripping with the juices of irony: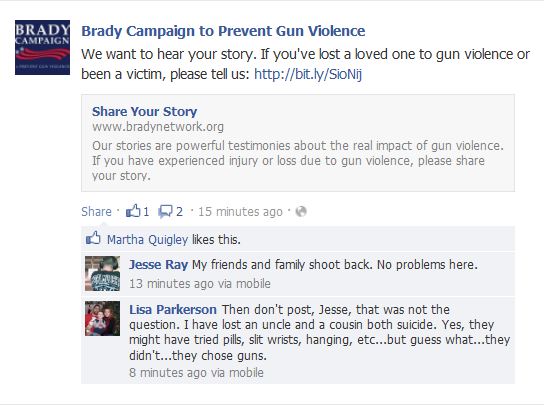 Jesse beat everybody to the punch. Yes, a wee bit of a smartaleck indeed. Lisa retorts with Standard Line #37. Next we have a sleigh of hand by Lisa: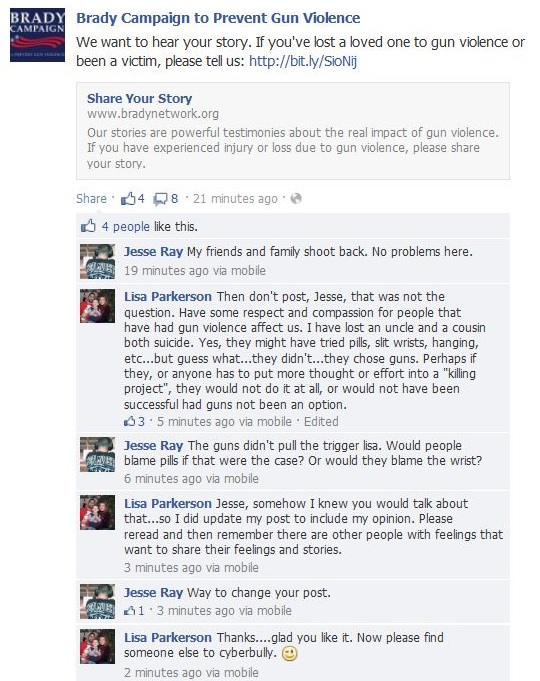 Next is the "How dare You?" indignation followed by "Insert Stupid Statement And Pass It As His."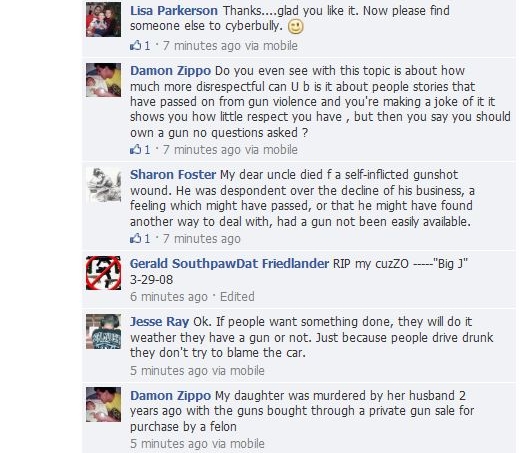 I am a bit confused about Damon's comment: Does he mean that his Son In Law bought a gun from a Felon or that his Son In Law was a felon and bought a gun illegally from a Private Seller?  Next: The less than artful but always pleasing "Leave Britney Alone!":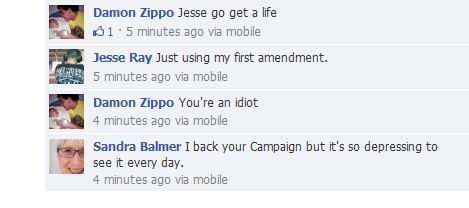 Sandra's comment is revealing: Gun Control Advocates are indeed a bunch of depressed people. Sheesh! Next comes Jesse's response to the bully accusation and a dose of Unicorn Farts: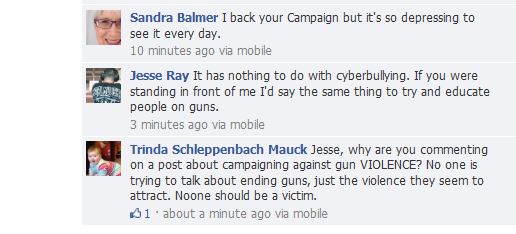 "No one should be a Victim." Noble thought but Reality has a way to bite you in the butt if you have your head in the magical multicolored cloud. Nobody can guarantee you 100% that you will die painless in bed of advanced old age.
Next we have the : "GO AWAY! LALALALALA!" technique and the mandatory Redneck Reference: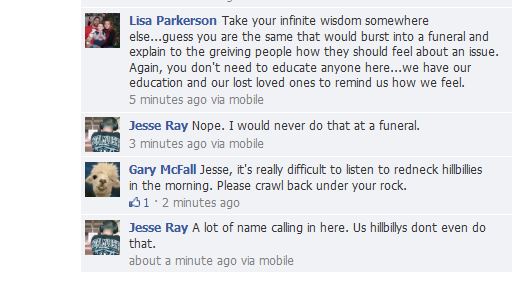 Yep… nothing but elevated dialogue here.
Next is the "Go away, Go Away you are hurting my feelings" pleas: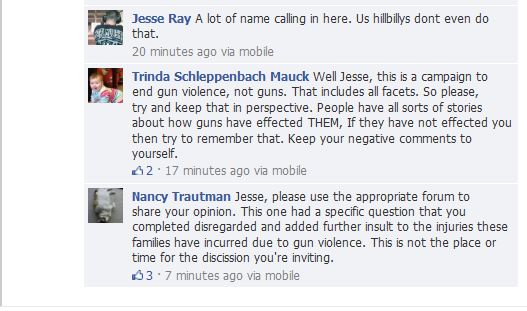 Immediately followed by…(insert drum roll here) … The Disappearing Comments!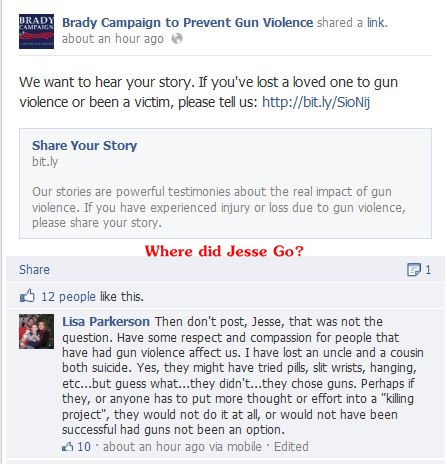 Yep, no more Jesse. Deleted and banished from "The Conversation."
And that is the way they play. Conversation means for them we do not get our say. We are inconveniently armed with facts and common sense which are dangerous things if you are trying to win a war based on emotions and lies.
Sad, pathetic bunch.