…the answer is "Because Great Britain may need them again."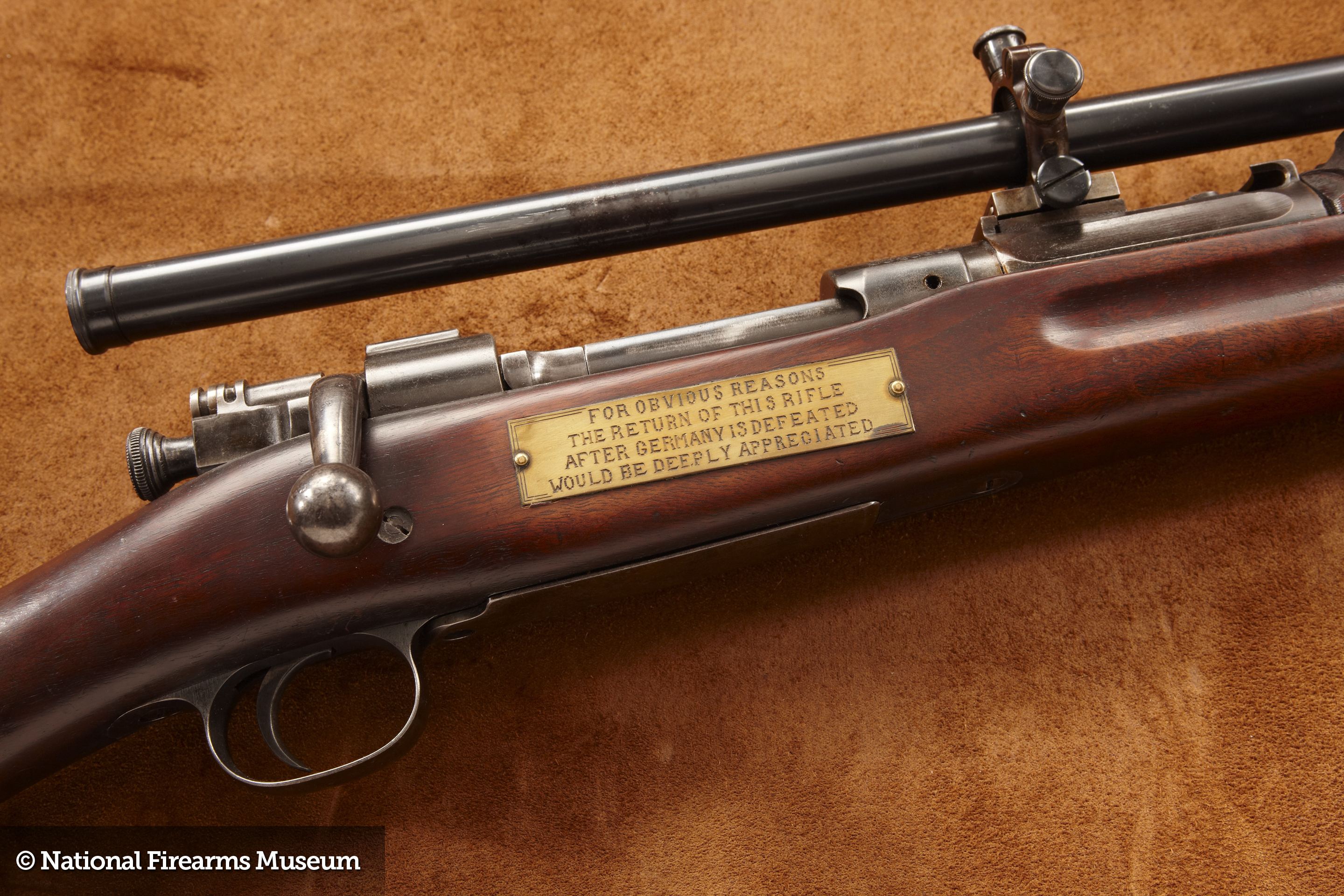 From the National Firearms Museum's website:

When the British army lost most of its arms on the beach at Dunkirk during WWII, John W. Hession was one of many Americans who responded by loaning a rifle for British use.

As this bolt-action Springfield rifle, SN 264631, was Hession's prized competition piece, a gun that had successfully competed in the Olympics, at Bisley Range in England, and in the National Matches at Camp Perry, Ohio – Hession placed specially engraved plates on the stock denoting its importance. The front plate, which asked for the rifle's return after the defeat of Germany, may be the reason this piece was returned to Hession after the war.
The Springfield '03 was the "Assault Weapon" of the time. But it gets worse: It is configured with a scope which makes it a sniper weapon and possibly shoots the horrible "cop killer" .30-06 round. The idea that this awful weapon is in the hands of civilians may send Gun Grabbers into conniption fits!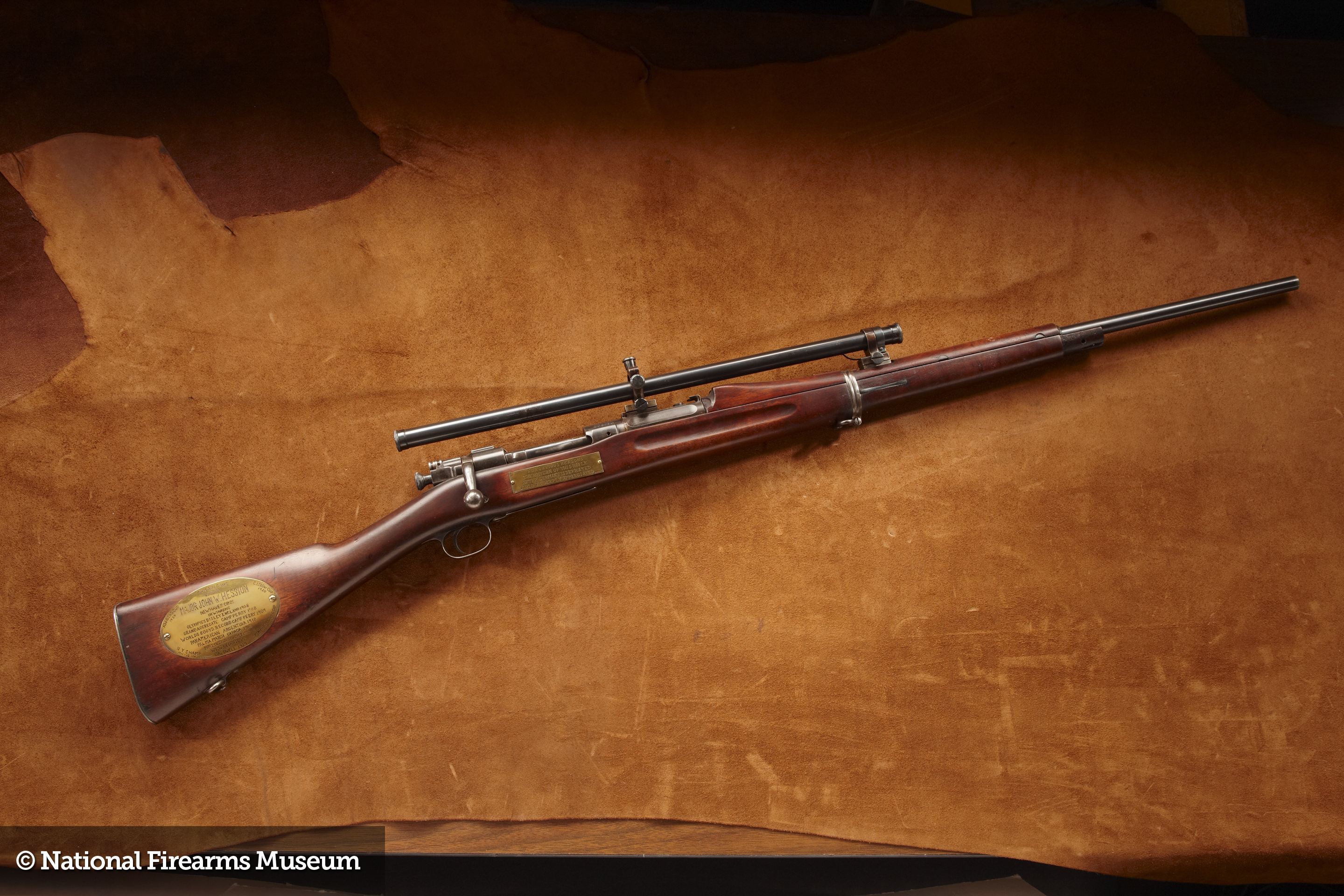 A beautiful weapon with a beautiful history. Not only it tell us about the character of the Lender but also the character of the Brits back then who took the efforts to return the gun to its rightful owner after I hope was a memorable and fruitful service.
There is a quote from the book Unintended Consequences by John Ross that may explain why we feel the way we do sometimes:
In the '20s, soldiers sat on their bunks in the cold at Camp Perry, cleaning the handmade .22 target rifles they would compete with the next day. When the President proudly announces that today, seventy years later, he is ordering these same guns thrown into a blast furnace, we in the gun culture feel powerful emotions. They are the same emotions a Native American would feel if the President proudly ordered the destruction of war clubs and other sacred tribal artifacts. They are the same emotions that Jews felt watching newsreel footage of Nazi Sturmtroopen gleefully burning intricate copies of the Torah.
I think that sums it up rather nicely.