WOW!!! Just wow… This is Virginia Delegate Joe Morrisey, ranting against "assault weapons/rifles/silverware/gadgets" (take your pick) at Virginia's General Assembly: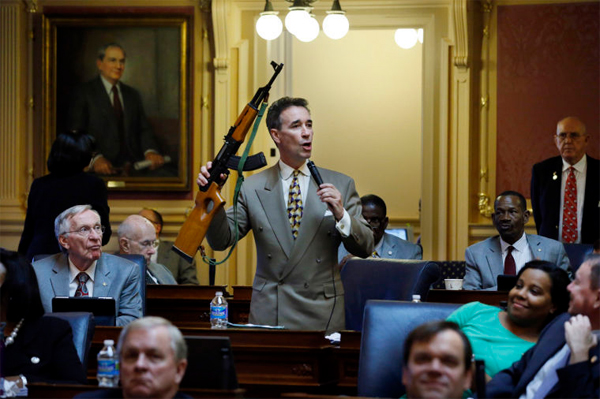 Is that his moronic thumb inside the trigger guard of the rifle? And is he waving around a bona-fide Clinton Era  "Assault Weapon Ban" approved rifle while badmouthing it? You betcha! Contradiction much?
Seriously, How come this idiot was not tackled by security and pepper sprayed into a human facsimile of a Texas Chili con Carne for dangerous and unsafe manipulation of a firearm?
Question to Virginians. Is anybody allowed to bring a firearm inside the General Assembly building?
Hat Tip to The Liberty Zone.