Live Oak — Two Live Oak men were involved in a helicopter crash in St. Lucie County around 9 a.m. Saturday morning, according to the St. Lucie County Sheriff's Office.

Jonathan Strayer, 46, and Massad Ayoob, 64, were treated and released at Raulerson Memorial Hospital in Okeechobee, as was the pilot, William Harward, 55, Miami.

via Two Live Oak men involved in helicopter crash in St. Lucie County » Local News » Suwannee Democrat.
They are all OK as the picture below shows.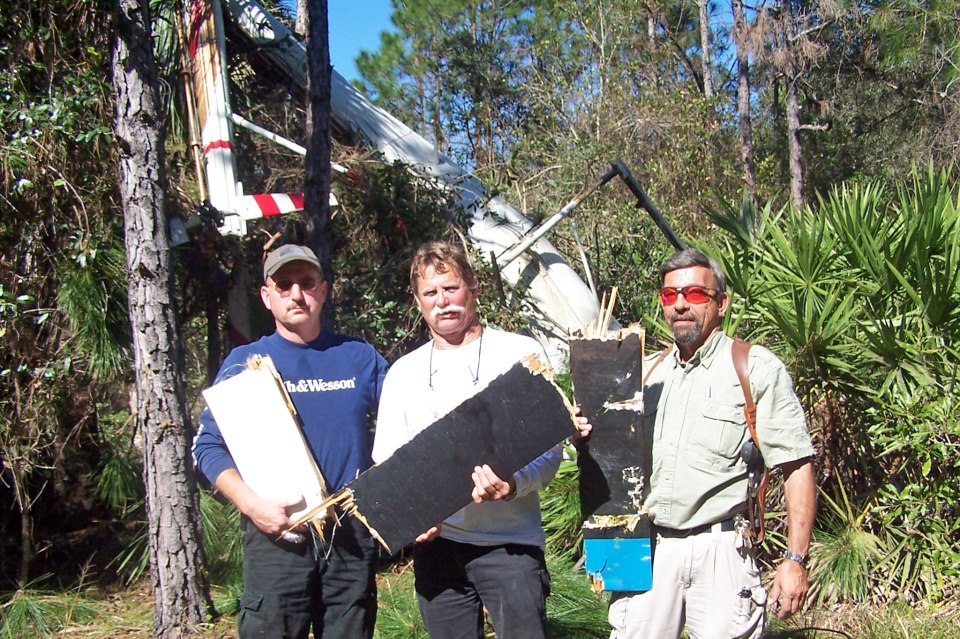 They were on a hog hunting trip and apparently the engine quit. I would say good piloting skills and God's hand were instrumental.
Hopefully Gail & Terri will not hurt them too much 🙂
UPDATE: Mas tells what happens in his Blog and plenty pics.