They are back with the Insurrectionist Meme but with the improved Terrorist Twist to add new flavor: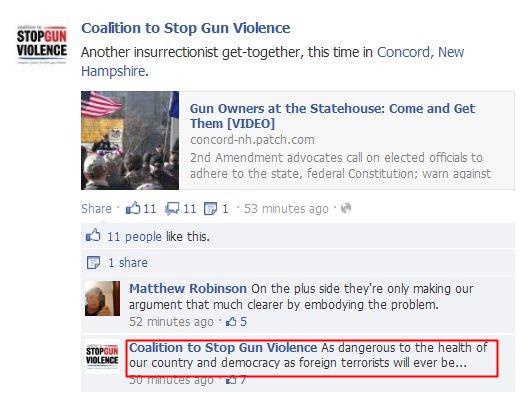 And of course, the Laddites chime in:

One has to wonder if Mr. Updike even watched the video. Maybe where he lives, having a rally like that is not considered redressing grievances but a terrorist attack. Or maybe it is in his fearful little brain that you are only allowed to peacefully protest if the politics is approved by the Gov. . I did find this comment in his facebook timeline:

And to close the "We are CSGV, we believe in Freedom and the Bill Of Rights" we have the following words by another Laddite:


And we are the Evil Ones….