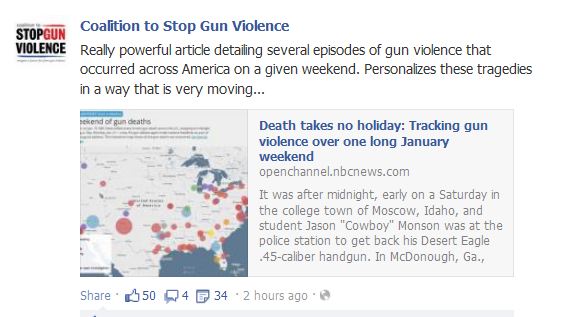 I do have to thank the Coalition to Stop Gun Rights Violence for making me check out this map.  I gave the map a quick look and I was amazed to see that according to NBC, that weekend was peaceful across the Windy City.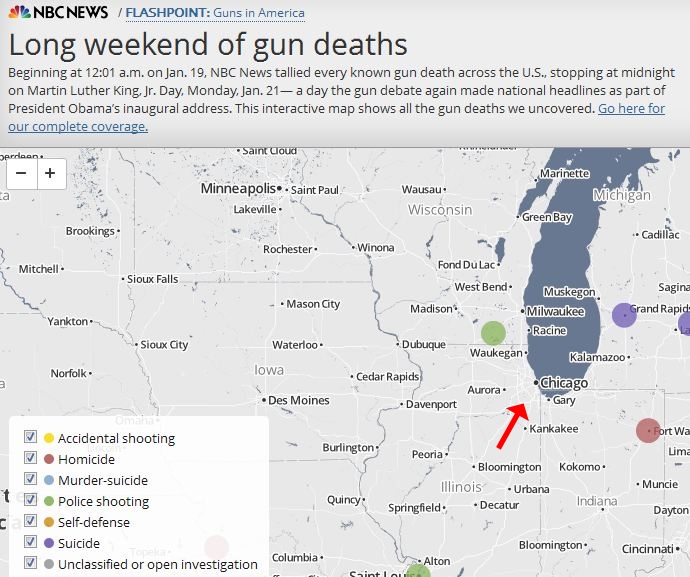 A circle indicated a "gun death" (other deaths are irrelevant) and the color determined the type of gun death. As you can see NOT ONE DEATH happened in Chicago during MLK weekend according to NBC.
Except, stuff did happen according to the Chicago Sun Times: 17 people shot, 2 fatalities.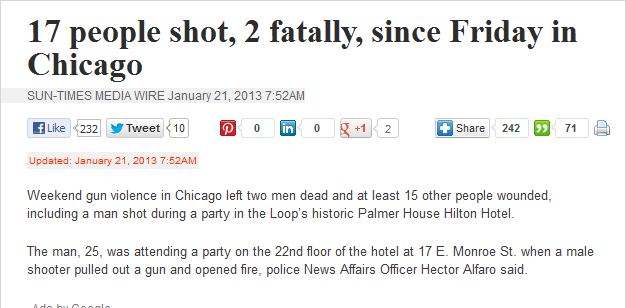 Damn it! Chicago has the best Gun Control Laws in the country! How dare the truth screw up the narrative!