I am still speechless: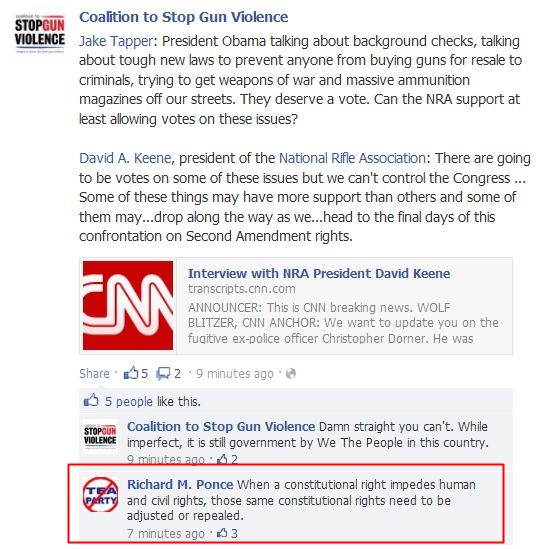 This is crush depth stupidity. He is probably a Liberal that will fly the robin-blue flag of the Universal Declaration of Human Rights that is inspired by the Declaration of the Rights of Man and Citizen of the French Revolution which was influenced by the US Constitution.
And of course that little detail that The Constitution and the Bill of Rights do not grant Rights but simply enumerate them as they are inherent to the Citizens Of This Country.
"Shall not be infringed" are words he and his buddies needs to heed.