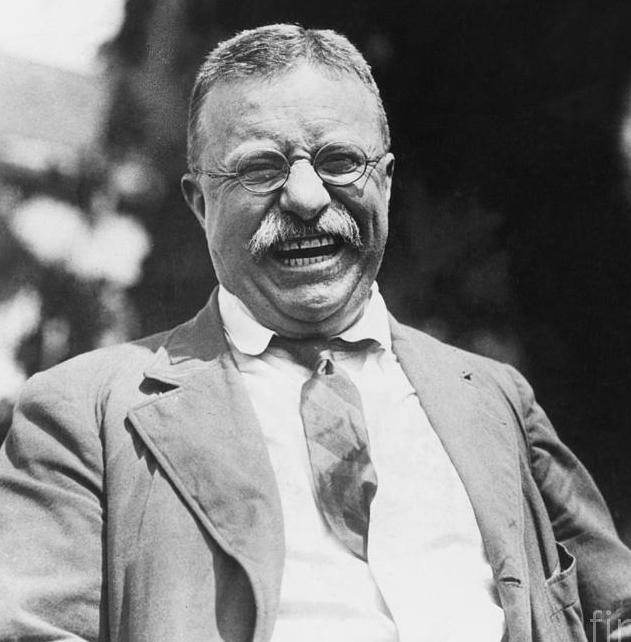 My favorite president. He did many a thing in his life, mistakes included. But two things always struck me as great indicators of his character.
The devotion the men that fought in Cuba had for him and his own devotion to his men long after San Juan Hill. Even as President, he would make time to see old  comrades whenever he was in their neighborhood. Rough Riders coming to Washington would demand and obtain access to the White House so they could see the Colonel. Teddy never forgot them.
The other thing was his word was his bond. Once he was at the White House in a meeting with some important functionary or visiting dignitary when one of his kids interrupted the gathering and reminded the President that he had promised come out and play with the rest of the little gang that roamed the grounds. Teddy acknowledged that he had indeed promised it, apologized to his visitor and left to fulfill his word to the children to the astonishment of everybody present.
If you are up for  along reading, get all three of Edmund Morris' books on the life of Teddy. You will enjoy it and find out what a great man he was.
PS: The Mini series Rough Riders is very much worth a watch. Directed by John Milius.