The latest and lamest ad from MAIG (Mayors Kissing The Ass Of Mayor Bloomberg) gives us the perfect image of the redneck/hillbilly as the intelligentsia-types from NY think they are supposed to look like.
Except I never seen a redneck or anybody else that hunts with a shotgun hold it like that. Just not a natural way to handle it.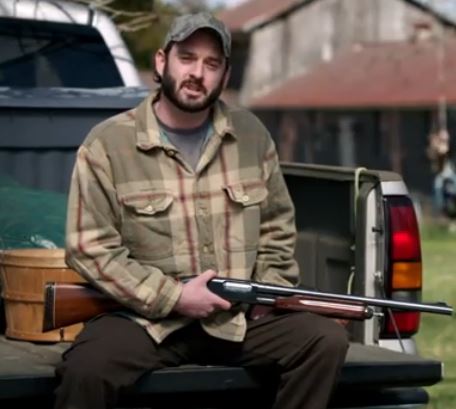 And the title of the video is "Responsible" as in responsible gun owner interested in safety. The finger looks like it is inside the trigger finger, so much for safety.
I wouldn't be surprised we find out later on that the guy is an actor or is acting the part.