What must be an intern or the guy that brings the "medicinal pot" to Boulder Channel 1, has taken over their Twitter account and….. well… lost it.

It gets better: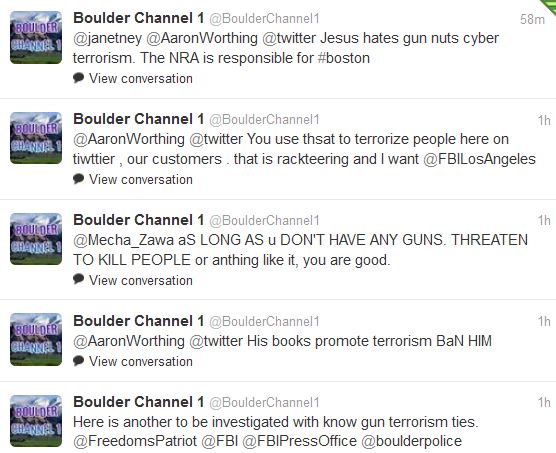 Yup… he went straight to the authorities based on his/her own mental malfunction. And it keeps getting weirder, specially since some people started to contact the advertisers:

And…Yes, I offered my opinion and got tossed in the vat.


Whomever are the honchos of this business are going to have a tough time proving Absence of Malice from those tweets.
In the meantime, let me play the song of their people:

Update: I am particularly proud of this one: