This pic portraying a SWAT team searching a house without a warrant has been making the rounds…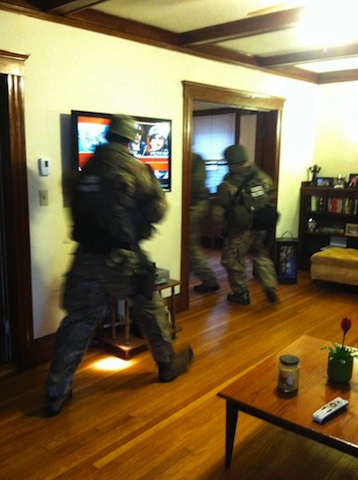 People (no enough) are pissed at the concept of any kind of LEO just forcing themselves into a house under the excuse of a safety search and wonder how the hell have we come so low.
Answer: Same crap happen during Katrina using the excuse that they "looking for survivors" and even fewer people complained.  Now the Powers That Be think and can get away with it.