Time to get back to work as the opposition is literally foaming at the mouth and wanting to (one again literally) get their hands bloody with our hematic fluid.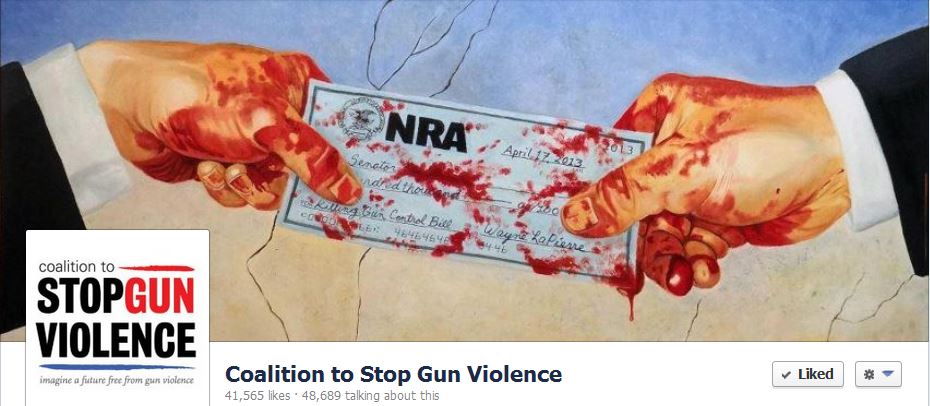 They are pissed off and desperate which is a bad combination on regular people and it can get absurdly dangerous when we are dealing with cult members.
There is some good news: Most of them apparently they still are sniffing their own propaganda and haven't figured out why they are losing so consistently as for the latest from the CSGV Facebook Page: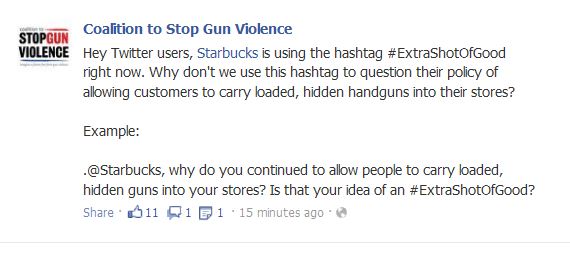 The bad news would be that some will wise up and finally figure that it is not cash but numbers of people who make the difference, so be ready to feel the increased hate and name-calling coming from the Gun Control side. Remember, the stupider they get, the more ammunition they will give us to use against them.
Keep supporting the Pro Gun organizations and be ready to be placed under a microscope by the MSM. Yes, even regular Joe & Jane will be under the scrutiny of the "giants" because by now they must have figured out that their message got trashed by Social Media's constant challenge. Be polite, be firm but take no crap. Have no problem calling them liars when the word applies and avoid the use of cute/legalistic-sounding substitutes as they are perceived as weasel-wording.
When the time comes (and that will be soon) we need to firmly support those Senators that went to bat for freedom and punish those who went for depriving us of our rights. Representatives were spared of having to say a thing on the issue, but a nice reminder of where we stand and how we vote is a nice thing to do to keep their memories fresh.  Make no mistake: We slapped the face of the current administration hard enough to give the a bloody lip and the whole lot is narcissistic enough to make it utterly personal. They will come gun blazing (hopefully figuratively speech) and they have an unlimited budget without any moral constrains on how to use it. Check this quote from an article on Politico: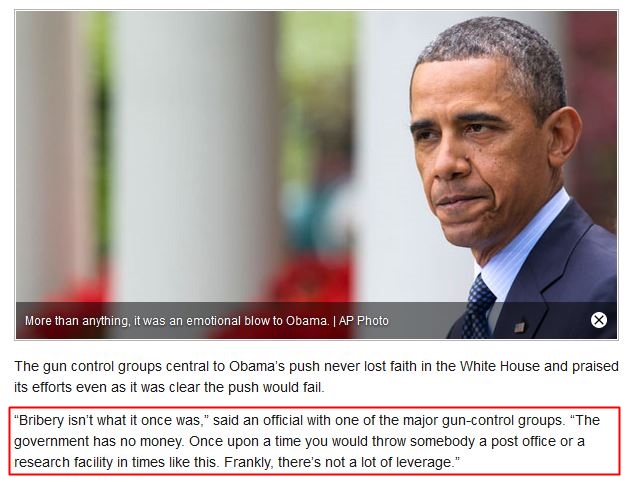 "Bribery isn't what it once was," said an official with one of the major gun-control groups. "The government has no money. Once upon a time you would throw somebody a post office or a research facility in times like this. Frankly, there's not a lot of leverage."
If that does not tell you about the moral quality of the Opposition, nothing will.