I saw this cute picture in Facebook at the Moms Demand Action for Gun Sense in America.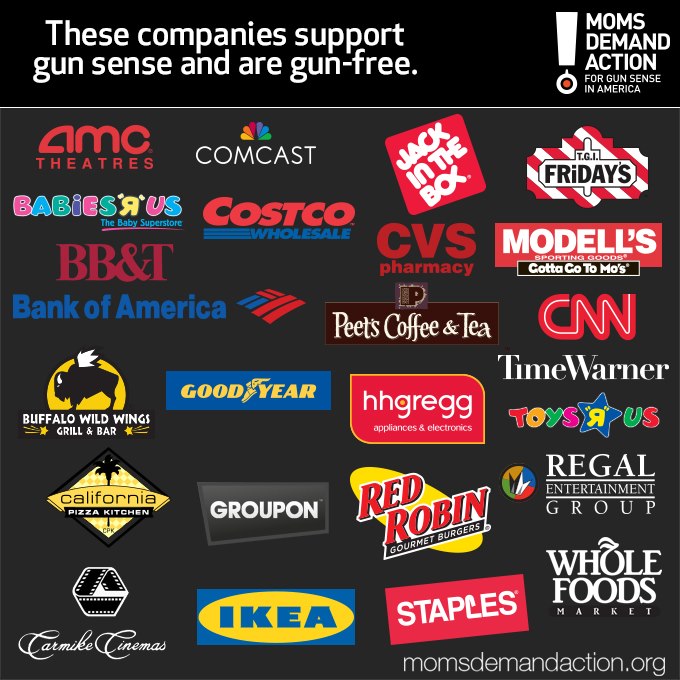 As a resident of Florida, you can carry everywhere but where forbidden by the law and those are very few locales. I realized that I had carried at a number of companies posted in the graphic and soon enough I had a bingo card made.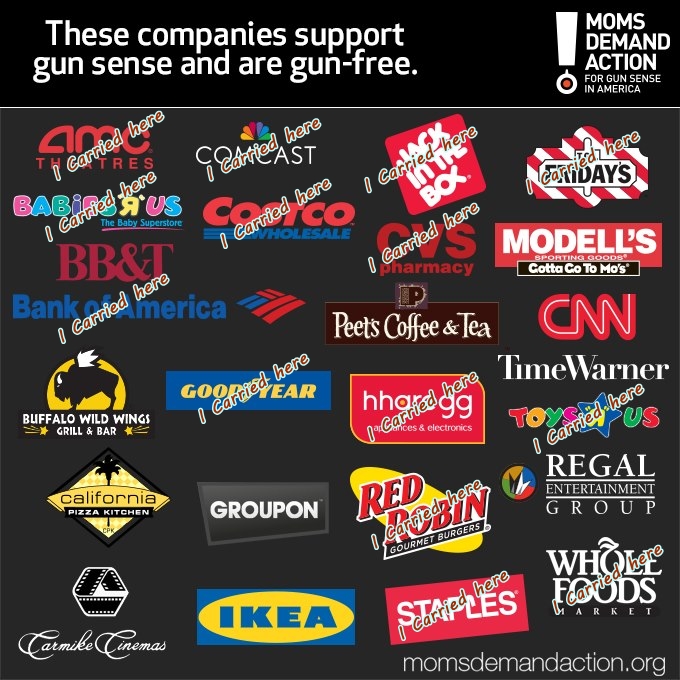 There is two movie chains left in the pic and I am sure I carried at least in one of them, I just don't recall which. Future likely targets will be IKEA and California Pizza Kitchen since they are nearby.