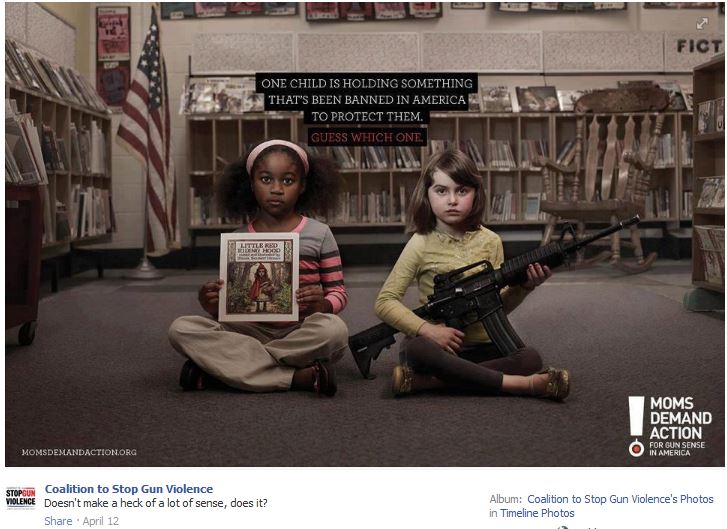 1) If Evil Black Rifles are so bad, Why is that child holding one?
2) Is that an Evil High Capacity Magazine Clip attached to that Evil Black Rifle that the poor kid is holding?
3) Where is this picture taken? I ask because in some states, carrying a weapon into a state building is illegal. That wouldn't be a school, right?
4) If the building is a school, Has the kid holding the Evil Black Rifle been suspended/expelled? We do have a Zero Tolerance across the board in this country, right?
5) Were Child Services notified that some irresponsible adults allowed a young kid to manipulate such a dangerous weapon?
6) A white person is holding an Evil Black Rifle with an African-American present in the room. Isn't that racist?
Just some questions that jumped out while sipping a late night cup of instant coffee.