Whenever I think evil things about Democrats, I have to stop and remember that there are some good ones like Robert from the Suburban Sheepdog. Yes, he is a lawyer but you shouldn't hold that against him either.
Anyway, he had this little interaction with the CSGV intern on duty that is pure comedic gold: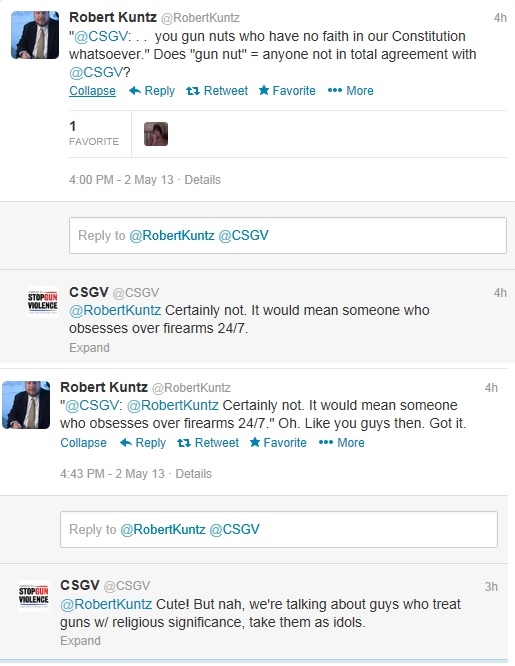 I love that last par since CSGV is Gun Control group that closely behaves like the Westboro Baptist Church has the gall of accusing gun owners of being religious freaks.
In Lawyer movies this is the part where the hero barrister looks at the person on the stand, turns and looks at the jury, raises an eyebrow and says: "The Defense rests, Your Honor."