In an IBS 600-yard Benchrest match today at the Piedmont range (Rutherfordton, NC), Forum member Rodney Wagner shot a 0.349″ five-shot group at 600 yards.
via Amazing! Wagner Shoots 0.349″ (50-2X) Group at 600 Yards « Daily Bulletin.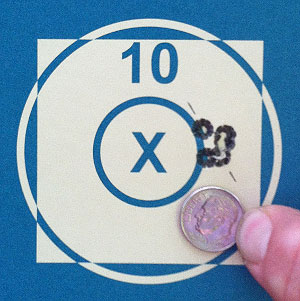 That is pretty much millisecond of angle. I am happy if I shoot week of angle at 100 yards.