We now know that the "Pro Gun" Ricin letters were sent by an actress trying to get a quickie and nasty divorce.
Richardson, a mother of five who has played bit roles on television and in movies, was arrested earlier Friday for allegedly mailing the ricin-laced letters last month to the White House, Bloomberg and the mayor's Washington gun-control group. The letters — which authorities determined were mailed from Richardson's hometown of New Boston or nearby Texarkana and postmarked in Shreveport, La. — threatened violence against gun-control advocates, authorities said.

According to an FBI affidavit, Richardson contacted authorities on May 30 to implicate her estranged husband, Nathaniel Richardson. She later failed a polygraph test, and investigators looking into her story found numerous inconsistencies, the document said.
via Texas woman who told FBI her husband sent ricin-tainted letters is arrested | Fox News.
But the memories still linger in the vaults of the Cult Coalition to Stop Gun Rights Violence as they were 100%-no-shit-no-doubt it was a gun nut who sent that letter to intimidate the Sainted Michael Bloomberg: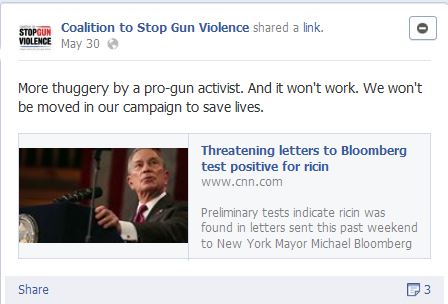 And the Laddites following really close: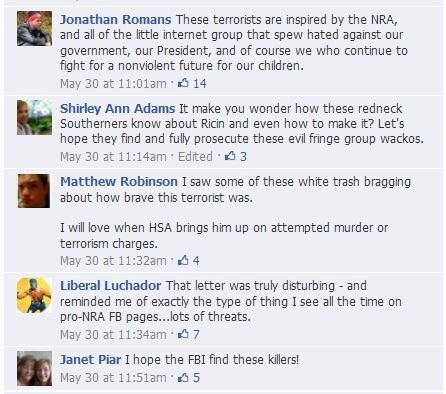 Don't worry, I have a nice, soft recliner to wait for them to apologize.