Stolen without shame from the Thunder Ranch Facebook page.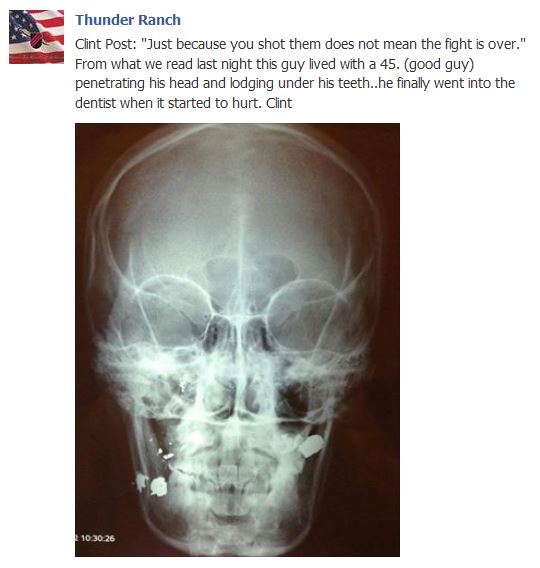 They both suck as defensive rounds delivering a final punch, OK? We carry sidearms because they are portable and concealable and not because they will send your attacker to the great beyond with one shot, or even several.
The other advantage is that most criminals (just like us) do not like to bleed and do not like to feel pain so they tend to avoid being shot as much as possible. I was told many moons ago that you have a 80% of recovering from a pistol caliber wound and some criminals know that so, if the reward is big enough, they will take the chance on being shot. That percentage also tell us that, just because you were shot does not mean you should die.
Stay on the fight….but use cover just in case.