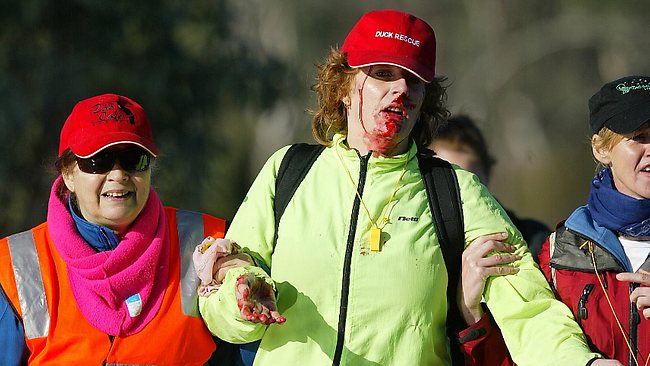 A FEMALE protester has been shot in the face on the opening day of the 2011 duck shooting season in western Victoria this morning.

Activist Julia Symons of Melburne suffered pellet injuries to her face, teeth and hand in a accidental shooting at Lake Buloke, 12km east of Donald in Victoria's west.

Witnesses say Ms Symons, aged in her 20s, was waist-deep in water when she was shot by the hunter, believed to be aiming at a low-flying bird.

Ms Symons was conscious when she was carried from the water by fellow protesters of a duck rescue group.

They said she still had pellets lodged in her face, and one of her teeth had been shot out.

She was taken to Horsham Hosptial where she is in a stable condition.
Sweet mother of Jesus… Stupid is indeed international. OK, you don't like Duck Hunting and oppose it actively but, why would you go in and stand in front of a bunch of people armed with shotguns? Narcissistic need to be the hero or some stuff like that?
Oy!