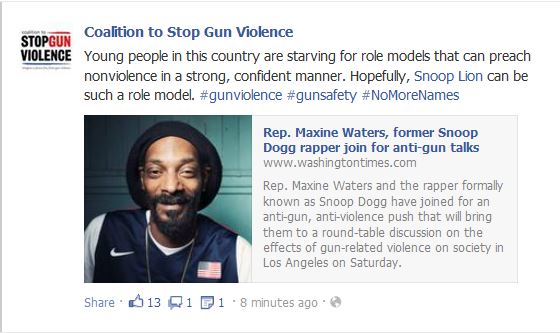 Let me repeat that again:
 Young people in this country are starving for role models that can preach nonviolence in a strong, confident manner. Hopefully, Snoop Lion can be such a role model.
Yes, that is the Formerly Canine Snoop Artist. So this is what we can expect to see in future Gun Control gatherings?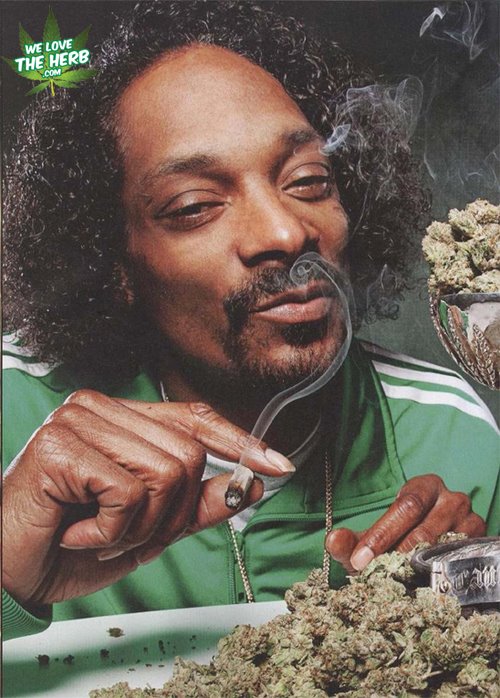 I wanna see if Moms Demand Action get on this. "Just say BLUNT to guns"?