Here we go: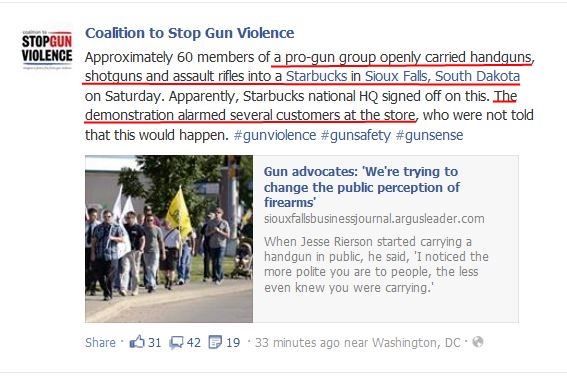 Funny thing, in the article they "quote", there is no mention of a customer being "alarmed" by the marchers. The only ones complaining are Anti Gun activists who showed up to counter the march…apparently both of them.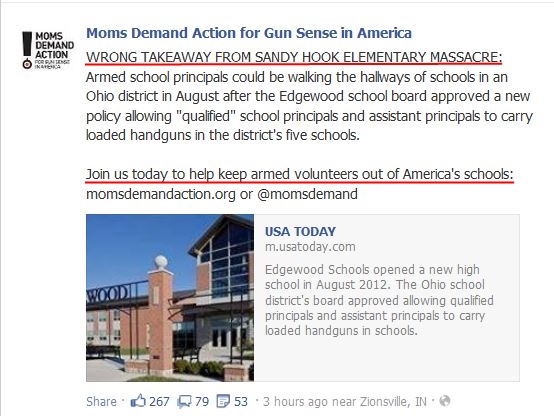 Moms Demand Victims Action must have hit the ceiling of their collective breakfast nooks when they read the news article.  I mean, having somebody that can actually do something in case an Adam Lanza should show up and deny MDA with the possibility of dancing in the blood of murdered kids? How dare them!
Sometimes I think that the Anti Gun Groups are also being financed by groups other than the Joyce Foundation and Mayor Bloomberg……Just being facetious guys & gals.