Moms Demand Victims Action scored a major political…..idiot?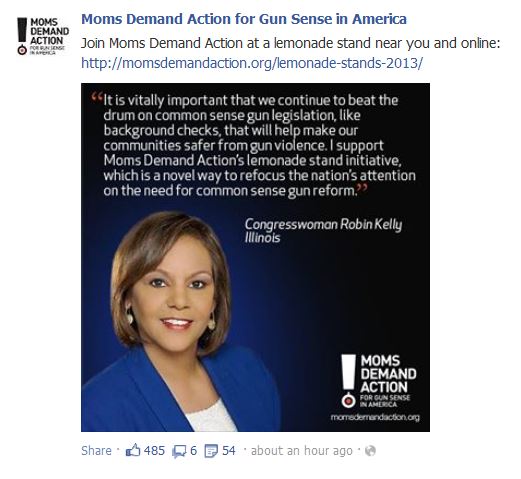 Congresswoman Robin Kelly serves as representative for Illinois' Second Congressional District. Care to guess what area it covers? among other places, the infamous Chicago's South Side. Just Monday they had 4 homicides in 9 hours! It does speak volumes about the effectiveness of Gun Control, Chicago style and we need MOAR!
But don't fear, I am sure that the Moms will allow their kids to open a cute lemonade stand right in the thick of the South Side so more Gun Control is instituted in Chicago and everywhere else in the country.
Dear Moms, can you pick anybody worse to represent you? Next thing you'll tell us is that you also have the backing of one of the top contenders for congressional wacko: Congresswoman Sheila Jackson Lee.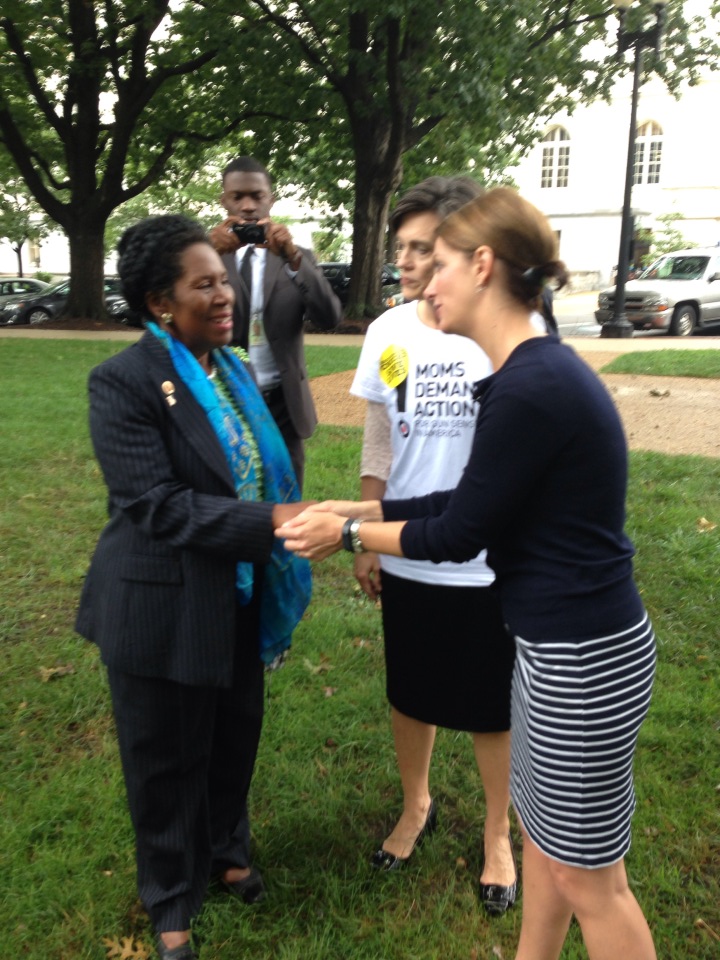 Never mind, I give up.