I bought Charlton Heston's biography In the Arena: An Autobiography. Used copy, really cheap too. I had taken it out of the mailer, but not bothered to even page it. Lat night (more like Oh Dark Hundred) I sat to read the book and got this surprise when I opened the book.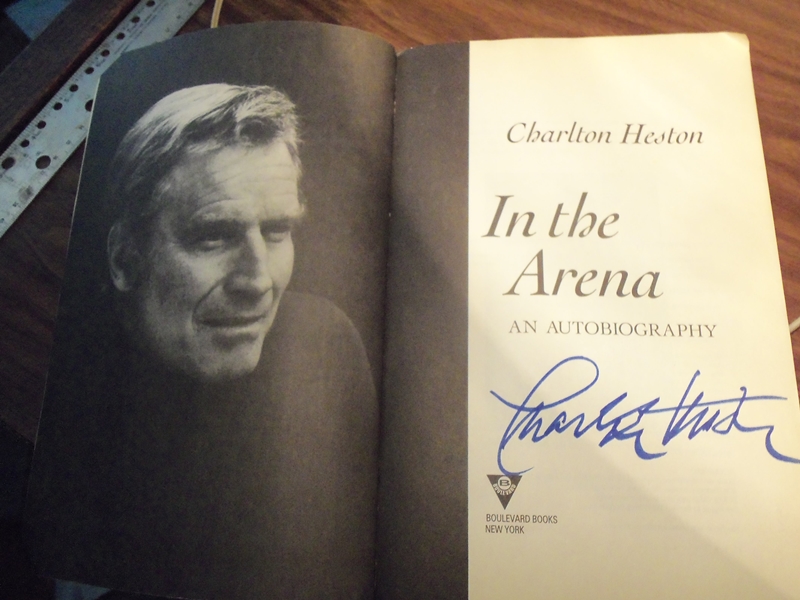 I might add a couple of cents to the value of the book, but for me it is now invaluable.
I polished the first seven chapters and it is a great book so far. Funny thing, I know I am reading, but in my head I hear his voice narrating the book.