From the Facebook page of Steve Marmel (apparently somebody important in Hollywood or his own mind) we got this pic: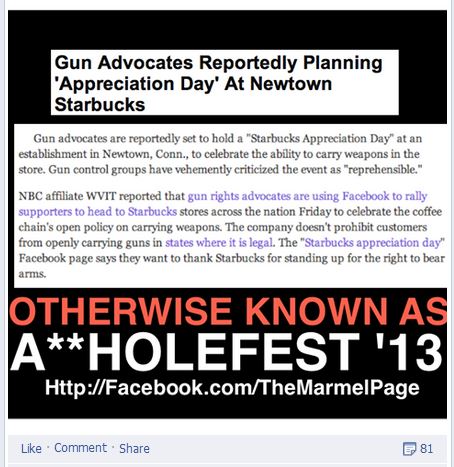 No biggie. When you had Gun Control Cultists openly advocating to send you to "re-education" camps, AssholeFest 13 barely breaks a yawn. However, a follower of this particular page came up with this beauty as reply/support for the post: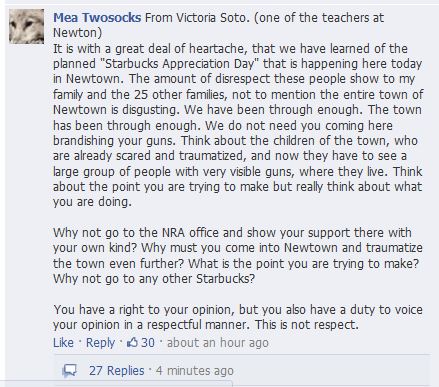 Here is the dry rub: Victoria Soto was killed in the Newtown Elementary massacre. So unless this Mea Twosocks has the magical ability to communicate with the dead, we are being treated to the usual gun control load of bovine intestinal displacement.
If their cause is so righteous,why lie?
Hat tip to Josh F.